Barbara Bush Praises Planned Parenthood as 'Really Good Investment' at $400K Fundraiser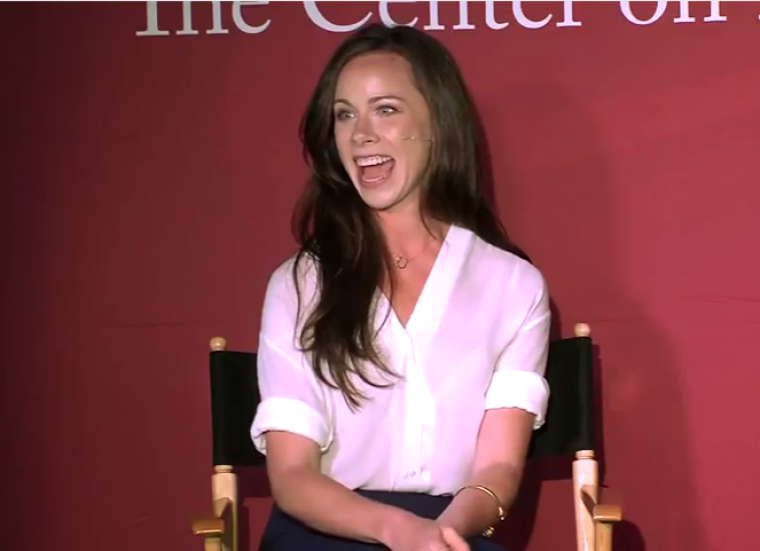 Despite criticism from conservatives like evangelist Franklin Graham who likened raising money for Planned Parenthood to "raising money to fund a Nazi death camp," Barbara Pierce Bush, daughter of former President George W. Bush, called support for the organization a "really good investment" at a luncheon that raised more than $400,000 for the abortion giant Wednesday.
"I am very proud to stand with Planned Parenthood," Bush told a crowd of around 1,000 people gathered at the annual Planned Parenthood luncheon in Fort Worth's downtown Omni Hotel, according to the Star-Telegram.
"I am proud to stand with Planned Parenthood not only because women, regardless of where they are from, deserve to live dignified, healthy lives, [but] ... because it's a really good investment. We know that when women are healthy, their families and their children are healthier too," she said.
A WFAA8 report said media was not allowed inside the private event but people who attended told the station that Bush, 35, did not address abortion specifically in her praise of Planned Parenthood.
"It was a very full and rich set of remarks from her, and I just enjoyed it tremendously," Paige Russey of Fort Worth said.
The former first daughter, who is CEO and co-founder of Global Health Corps, a global community of young leaders pushing to build the movement for health equity, reportedly became emotional twice during her address, including when she spoke about her mother.
"Barbara Pierce Bush was an amazing speaker for Planned Parenthood today and spoke what we all believe, that women's health should not be politicized," Planned Parenthood of Greater Texas CEO Ken Lambrecht said. He noted that they raised a record-breaking $400,000 at this year's Fort Worth luncheon.
Bush's support for Planned Parenthood comes as Texas lawmakers and pro-life advocacy groups push to defund the organization. At the federal level, President Donald Trump signed an executive order in January barring federal funds from groups that promote abortion across the world.
Bush worked hard in her speech to avoid making a political statement on the matter but noted that she was "a little bit frustrated that we are still making the case of why women's health matters in 2017."
She said she agreed to speak at the Planned Parenthood luncheon in October with the expectation of a different outcome in the 2016 presidential election.
"I was under the assumption things would go differently," she said.
"That's not a political statement. I thought the cards were going to fall in a different way. And I could not be more happy that I said yes [to speaking at the Fort Worth luncheon] now," she explained.
As Bush spoke at the luncheon, more than a dozen protesters reportedly gathered outside the hotel to criticize her decision to support Planned Parenthood.
"It's important to make sure there's a consistent and sustainable pro-life presence at events like this," Jillian Ferguson, a 23-year-old Students for Life of America member who drove in from Waco for the event, said.
"We don't want to leave Planned Parenthood unchallenged, especially with George W. Bush having left such a pro-life legacy. We don't understand why Barbara Bush would go against that legacy," she added.