'Barbaric,' 'Beyond Heartless;' Pro-Lifers React to Senate's Failure to Pass Late-Term Abortion Ban
Robert Jeffress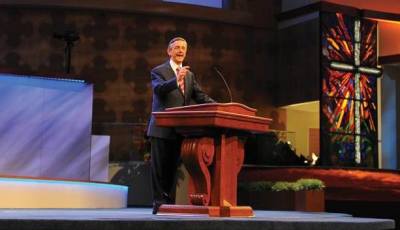 Robert Jeffress, author and senior pastor of First Baptist Church of Dallas, Texas, posted a statement on his official Facebook page on Monday calling the failure of the bill an example of the Senate's "callousness toward the unborn."
"It is unconscionable that the cowardly United States Senate would not put an end to this barbaric practice of allowing late-term abortions when infants can feel pain," stated Jeffress.
"One senator claimed that advancing this bill 'was not a priority' for him. But if he were a baby in the womb, threatened with the excruciating pain of being torn from limb to limb, I'll guarantee you it would suddenly become a priority for him."