'Barbaric,' 'Beyond Heartless;' Pro-Lifers React to Senate's Failure to Pass Late-Term Abortion Ban
Tony Perkins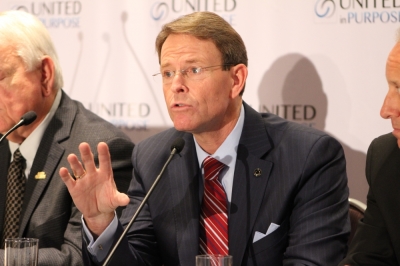 Family Research Council President Tony Perkins issued a statement noting that with the failure of the bill, the United States remains one of the few nations in the world that allows for late-term elective abortions.
"Because of Democrat opposition to the Pain-Capable bill America will remain one of seven countries in the world, along with North Korea, China, and Vietnam that have legalized abortion on demand after 5 months of development," stated Perkins.
"The American people will not forget the extreme position taken by Senate Democrats to block this commonsense legislation to stop barbaric late abortions, which is supported by nearly 60% of Americans."