Bayless Conley Back in Pulpit After Near-Tragic Boating Accident; 'Well, I Did It ... Thanks Be to God'
Cottonwood Church Pastor Preaches First Sermon Since Being Critically Injured in January
Bayless Conley was back at the pulpit at Cottonwood Church in Los Alamitos, California, this past weekend after suffering a near-tragic boating accident in January.
Although Conley had already returned to the California megachurch, his Saturday appearance was the very first time he preached since the accident, which had left him in critical condition.
The senior pastor was grateful to be back at the pulpit, writing after services, "Well, I did it. Preached (first) time since the accident. Thanks be to God, I had enough vocal strength to get through the entire message."
"It was very well received, definitely," John Kim, general manager at Cottonwood Church, told The Christian Post on Tuesday. "We had quite a few more people than normal on the weekends. In fact, for the 11 o'clock (Sunday) service, we had to go into overflow room." Kim said worshippers had also lined up to welcome their senior pastor back.
In the four services held over Saturday and Sunday, Pastor Conley spoke briefly about the boating accident, and held it up as example of how God uses trials in people's lives. The megachurch pastor encouraged congregants to "just hang in there and keep on trusting God," said Kim.
Conley not only thanked the Cottonwood Church community for their prayers and help, but also supporters from the greater Christian community who sent up prayers on his behalf.
The church also has expressed gratitude to first responders and medical professionals who assisted in Conley's recovery.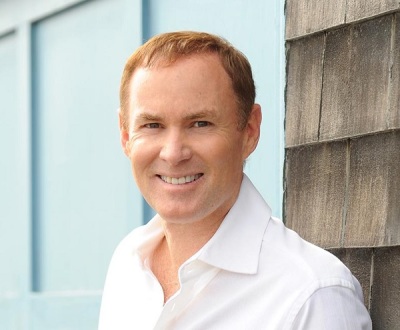 Bayless, called "Pastor B" by the Cottonwood Church community, was severely injured six months ago in a boating accident on the waters at Catalina Island, off the Southern California coast. Conley, St. Louis Family Church pastor Jeff Perry, and Cottonwood Church member Keith Johnson were injured when their vessel, a 22-foot Glacier Bay catamaran boat, collided head-on with the sheer cliffs on Catalina Island's north side, CP previously reported.
Of the three men, Conley was most severely hurt in the accident. He underwent surgery after suffering injuries to his throat and neck and was listed in critical condition. While doctors suggested that it would take 18 months before the minister could resume his preaching duties, Conley's re-appearance at the Cottonwood Church pulpit this past weekend, however, proved their conjecture wrong.
The final leg of Conley's recovery, according to Kim, is his speech. The Cottonwood Church general manager explained to CP that his pastor still had difficulty with his pronunciation.
"It's coming around. It's actually come quite a ways since a few months ago, but that's the part that he wishes sometimes that it was immediate," added Kim. He shared how some of the bleeding from Conley's injuries that went to his head and different arteries in his neck had "healed up instantly in the hospital."
Some members of Cottonwood Church expressed their excitement and gratitude to have him back in the pulpit on Pastor Conley's Facebook page.
"It was awesome Pastor Bay!!!! So happy to see you up there doing what you were created to do!!!! Your voice sounds great.... better everyday!! It sounded so strong! PRAISE GOD!" wrote Margie Cramer.
"Pastor you were awesome!!the message was fill (sic) with the Holy Spirit...thank you for being the vessel that God is using," shared Arlene Wesson.
Shaun Andrew Werito wrote, "We missed you Pastor B!!!! Good to hear you again .... God is soo (sic) good!!!"
Cottonwood Church was founded by Conley and his wife, Janet Conley, in 1983. The megachurch was described by Kim as "very, very diverse," and said to count 9,500 worshippers at its weekly services. Pastor Bayless' ministry program, "Answers With Bayless Conley," is broadcast to 200 countries around the world.