Ben Carson to Declare Whether or Not He Will Run for President on May 4 in Hometown, Detroit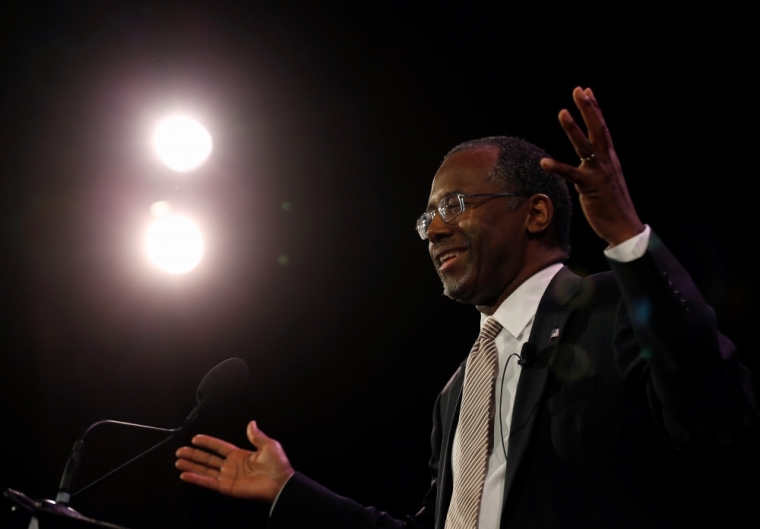 World renowned neurosurgeon-turned-conservative-star Ben Carson is expected to declare whether or not he will throw his hat into the ring of growing 2016 presidential candidates on May 4, according to the doctor in an announcement on social media Monday evening.
"I am excited to announce that On May 4th, in my home town of Detroit, I will announce my decision on whether or not I become a candidate for President," wrote Carson in a post on his Facebook page where he further directed his more than 1 million followers to sign up and donate to his presidential exploratory committee page bearing the slogan, "United, Heal, Thrive."
Just last week the highly regarded neurosurgeon who grew up in poverty in Detroit, noted on the "The Steve Malzberg Show" on Newsmax TV that his decision to run would be based in part on the financial support available and that it was "looking quite positive" on that front. His campaign told the Detroit Free Press that he will make his announcement at Detroit's Music Hall Center for the Performing Arts.
Though a relative political newcomer, Carson, 63, became a favorite among conservatives after criticizing the policies of the Obama administration in the presence of President Barack Obama at the National Prayer Breakfast in 2013.
His work in the medical field has earned him several honors including the Presidential Medal of Freedom in 2008, the highest civilian honor in America. He holds more than 60 honorary doctorate degrees, is a member of the Alpha Omega Alpha Honor Medical Society, the Institute of Medicine/National Academy of Science, the Horatio Alger Society of Distinguished Americans, and many other organizations according to bencarson.com.
Through the Carson Scholars Fund, the doctor and his wife Candy have awarded more than $6.2 million in scholarships to reward more than 6,200 scholars for exceptional academic and humanitarian accomplishments.
Speaking at Al Sharpton's National Action Network's convention in New York City last Wednesday, Carson declared that he still believes in America as it is a place where dreams still come true.
"You know America remains a place of dreams. You have a lot of people with dreams who are trying to get into this country. Not too many people trying to get out of here, so that means it's still a pretty good place," he said.
"As a youngster I dreamed to become a physician. And that was perhaps a lofty dream considering where I was coming from. But still one that I was able to accomplish. And one that I think young people today can still accomplish if they believe that they can do it and not that they are different," he added.