Benjamin Watson Prays for Racial Unity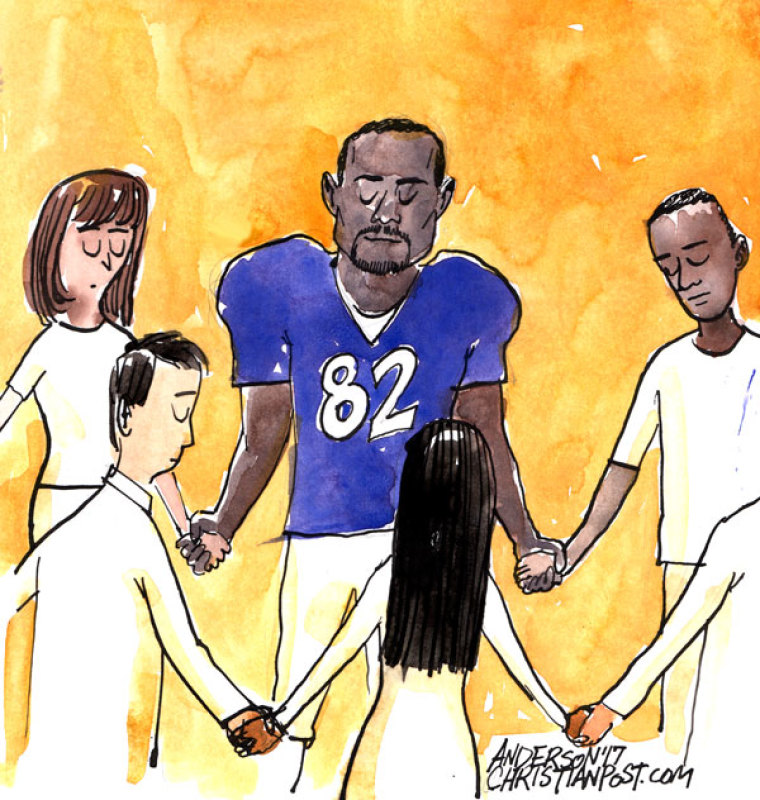 Baltimore Ravens tight end Benjamin Watson and hall-of-fame football coach Tony Dungy will join pastors, authors, former NFL players and media personalities at a Florida megachurch in February to discuss how faith can be used to bridge the racial divide facing the United States.
Tyndale House Publishers has announced that it will host the "Under Our Skin" forum on race and faith at The Crossing Church in Tampa on Feb. 16, which is named after Watson's popular 2015 book, Under Our Skin: Getting Real About Race and Getting Free From the Fears and Frustrations that Divide Us.
Along with Watson and Dungy, the event will also feature popular CBS sportscaster James Brown, former Heisman Trophy-winner Danny Wuerffel, former Tampa Bay Buccaneers and Atlanta Falcons running back Warrick Dunn and University of South Florida head football coach Charlie Strong.
Read more at http://www.christianpost.com/news/nfl-star-benjamin-watson-to-hold-race-and-faith-forum-at-florida-megachurch-173164/#XpW1gmEI0bIUJ6R6.99