Beyoncé Buys $850,000 Church in New Orleans Weeks After Controversial 'Beyoncé Mass'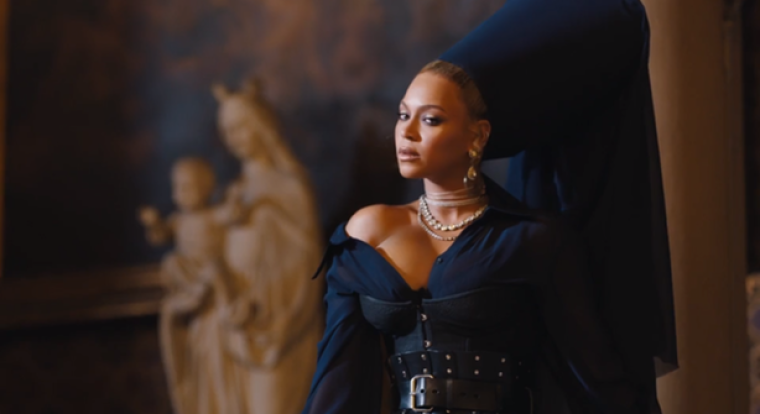 Pop star Beyoncé Knowles-Carter has reportedly bought her own church building in New Orleans, weeks following a controversial mass held in her honor at an Episcopal cathedral in San Francisco.
TMZ first reported of the purchase on Sunday, reporting that Knowles-Carter has bought a 7,500-sq. ft house of worship that was listed at a $850,000 price. The building, which was constructed in the early 1900s, had not been used for services "for some time" as its previous church membership had passed away.
New Orleans-based The Times-Picayune reported that a deal to purchase the property on Camp Street was made on May 11.
Orleans Parish records show that the Noble Jones Trust purchased the property, with the deal signed by Vernell Jackson Keys, who is a close friend of the Knowles family.
It is not yet known what the newly purchased church will be used for, though it would require extensive renovation in order to be made into a home.
The Knowles family apparently purchased another New Orleans property in 2016, located around five blocks away from the Camp Street church. The singer's sister, Solange Knowles, a songwriter and actress herself, is believed to live close to the area.
Just weeks earlier in April, as many as 900 people turned up for a special mass celebrating Knowles-Carter's music, where the pastors connected her lyrics to biblical themes.
The Rev. Yolanda Norton, a San Francisco Theological Seminary assistant professor who specializes in the Old Testament, explained at the time that the service at Grace Cathedral came from a desire to explore female-centric interpretations of the Bible.
"When we talk about womanist biblical interpretation, Beyoncé felt like a natural fit," Norton said. "If we look at the trajectory of her person and her relationships, we can see so many issues black women face and how it can affect how we interpret the text."
The service in April did not feature images of Knowles-Carter, though church musicians performed several of her songs, such as "Freedom" and "Flaws and All." Bible readings included passages from the books of Luke and Psalms.
A number of those who attended said they do not normally go to church.
Grace Cathedral's Rev. Jude Harmon admitted that the mass attracted controversy, with many supportive of the effort, as others voiced their objections through phone calls, email, and social media.
Harmon, who is the church's director of innovative ministries, had earlier insisted that the mass was not "just a cheap way to get people in the church."
"But Jesus used very provocative images in the stories He would tell to incite people to ask hard questions about their own religious assumptions. He regularly provoked. We're following in the way of Jesus," he said.