Biden, Bolton, 'Age of Impeachment,': 4 highlights from Trump impeachment trial
Biden, Bolton, 'Age of Impeachment,': 4 highlights from Trump impeachment trial
Former Vice President Joe Biden a key focus for Trump defense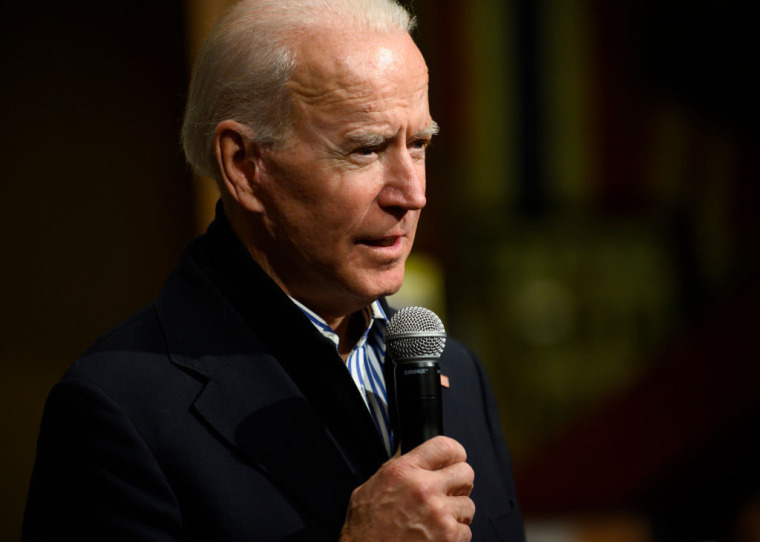 During their defense on Monday, Trump's attorneys focused on former Vice President Joe Biden, his son Hunter, and the corruption surrounding the Ukrainian natural gas company Burisma that paid Hunter Biden $3 million to be named as a member of its board. 
Their main argument was that alleged corruption among the Bidens and Burisma gave Trump a justification for wanting the help of a foreign government to conduct an investigation.
"Does it merit an inquiry that a corrupt company in a corrupt country is paying our vice president's son $1 million per year? Did he (Hunter) know anything about the natural gas industry at all? of course not," Trump attorney Eric Herschmann said on the Senate floor. 
Former Florida Attorney General Pam Bondi, a member of the Trump defense team, argued that Hunter Biden's involvement in Burisma was "nepotistic at best, nefarious at worst."
While on the campaign trail in Iowa, candidate Biden responded to the defense team by arguing that there was no need for him or his son Hunter to testify before the Senate.
"I have nothing to defend," claimed Biden before a group of reporters, according to the AP. "This is all a game."
"No one has said I've done anything that was wrong, period. ... The reason he's being impeached is because he tried to get a government to smear me and they wouldn't. Come on."
Trump's lawyer Eric Herschmann also argued that former President Barack Obama's hot mic comments in 2012 to then-Russian President Dmitry Medvedev exhibited an "abuse of power" and that he engaged in a "direct, unquestionable quid pro quo" by asking for "space" to negotiate on missile defense systems after his reelection, The Washington Times reported of his comments on the Senate floor.  
He said the House Democrat managers are not applying the same standards for abuse of power to President Trump as President Obama, which House Democrat managers said "occurs when the president exercises his official power to obtain a corrupt personal benefit while ignoring or injuring the national interest."
Herschmann asked why the Democrats did not call for Obama's impeachment " ... when uncontroverted smoking gun evidence emerged that President Obama had violated their standard."
"On the eve of the 2012 Nuclear Security Summit in Seoul, South Korea, President Obama met with President Dmitry Medvedev to discuss military defense. How important was the issue of missile defense to the strategic relationship between the U.S. and Russia?" Herschmann asked. "As President Obama's Defense Secretary Robert Gates said in June 2010, upgraded missile intercepts and development 'Would give us the ability to protect our troops, our bases, our facilities and our allies in Europe.'"
"President Obama knew the importance of missile defense in Europe but decided to use that as a bargaining chip with the Russians to further his own election chances in 2012. ... President Obama used the powers of the presidency in a manner that compromised the national security of the United States. The case against President Obama would have been far stronger than the allegations against President Trump," Herschmann added.