Recovery Update: Big Daddy Weave's Jason Weaver Back Home With Family (Exclusive Interview)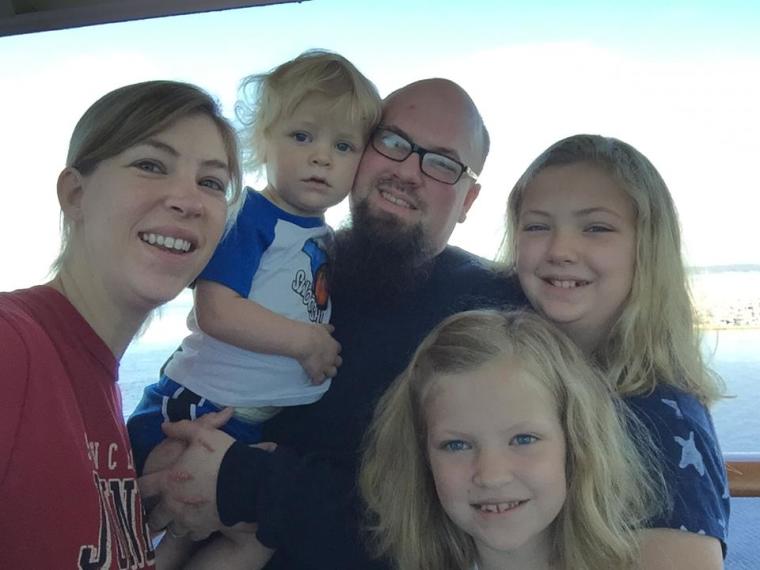 Fans of Big Daddy Weave were shocked to learn that bassist Jason Weaver had to have both of his feet amputated after suffering from a life threatening infection earlier this month. His brother and lead singer of the band, Mike Weaver, is now opening up about the recovery process and the challenges ahead.
"Jay is getting better daily," Weaver told The Christian Post in an exclusive interview. "He is in good spirits, followed by inner minute frustration during having to really learn how to do a lot of things all over again. It's so good that he's at home now."
Jason was in the hospital for a month undergoing multiple surgery procedures and daily treatments to keep the infection in his legs from spreading.
"I know one of the biggest challenges for him was just being in the hospital for that long. If I ever saw him struggling it was literally when he would say the word 'home,' because it really limited time with his kids. We're used to having seasons away but this was just a really confusing time for his family," he revealed.
As news of Jason's hospitalization hit, a flood of support from their friends, fans and family poured in. The love they expressed helped the Weaver family feel God's love for them in the midst of their medical crisis.
"The grace of God was so there in the form of people, and I'm so thankful for our [tight knit] family. My mom and my dad and Jay's wife, Emily, and then my wife, Candice, and all of our kids. We just were really kind of clinging to each other. Jays in laws are just some incredible people as well, and everybody stepped up and everybody was doing what we had to do each day. We're just so glad to have him home," Weaver said.
Jason has three children, 11-year-old Mackenzie, 9-year-old Madison, and 2-year-old Nathan. Weaver described the beauty of seeing Jason and Nathan reunite after being away for so long. Nathan had stayed with his grandparents during his father's hospitalization, so that meant he didn't get to visit his dad in the hospital as often as his sisters.
"When Jason got home and came through the front door in a wheelchair, his reunion with little Nathan was just unbelievable," Mike shared as he choked up. "He just looked at Jason for a minute, he didn't know what to think, he didn't know why his daddy was in this chair, and then and when he came over to him, Jay pulled him up on his lap and Nathan just fell over on him and just loved on him. He was just so glad to be home and so glad to have his daddy home."
Jeannie.law@christianpost.com