Billy Graham Answers: Is It OK to Use Marijuana If It's Legal in My State?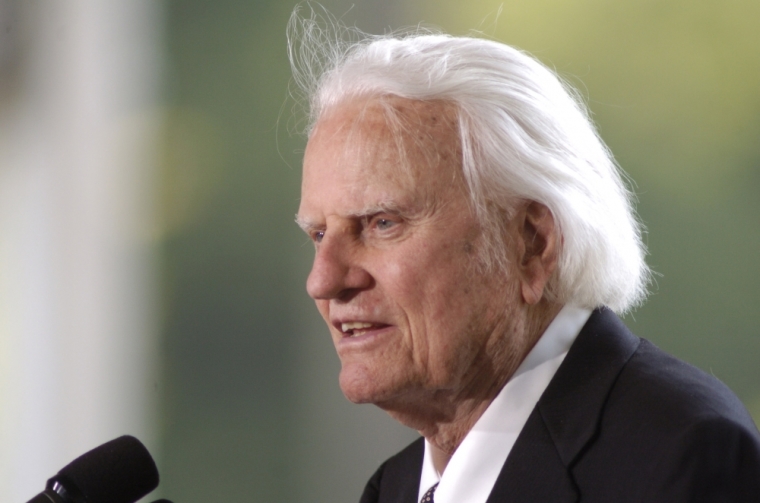 A person should turn to God to help break free from drug addiction, says the Rev. Billy Graham in an advice column, responding to a man who says his wife is complaining about his drug habit.
"I admit I probably smoke pot a bit more than I should (it's legal in our state), but now my wife is getting after me because she says I'm addicted to it and turning into the equivalent of an alcoholic. Can harmless drugs like pot really do that to you?" asked the man.
Graham replied that no drug, including marijuana, is "harmless" and the experts he knows "agree that almost any drug can become addictive — including marijuana."
Graham went on to state that God "wants to help you break free of this drug" and addressed the apparent lack of belief the man expressed in another part of his query that went unpublished.
"Don't be upset at your wife; be grateful instead that she cares about you and doesn't want to see you descend into a pit of destruction and despair. But God cares about you even more than she does, and He wants to help you break free of this drug," wrote Graham.
"You admit elsewhere in your letter that you've never had anything to do with God. But God has not abandoned you, and the most important step you can take is to turn to Him and ask Jesus Christ to come into your life."
Efforts to combat substance abuse often come with a religious component. The famous Alcoholic Anonymous 12 steps operate under the premise that an addict recognize their own inability to help themselves and instead put their trust in a higher power.
According to a 2008 article published by The Fix, there are more than 500 faith-based rehab centers in the United States.
"Many of these rehabs recognize the 'disease model' of addiction, and some utilize the secular 12 Steps, or a version thereof. But their treatment plans tend to offer a more holistic — or, rather, holy — approach," noted The Fix.
The Fix noted that there appeared to be a rising popularity for faith-based rehab centers, with many expressing frustration at the lack of specific spiritual guidance for secular options.
"Internet message boards for Christians in recovery are rife with threads discussing the problems AA has with not meeting their spiritual needs," continued The Fix.
"Similar to how some people seem perpetually vexed about the 'religious' aspect of groups like AA or NA, addicted or recovering Christians also have their frustrations with 12-Step programs — not about their spiritual nature, but in fact about their very lack of religiosity."