Billy Graham Answers: Who Was the Greatest Christian Who Ever Lived?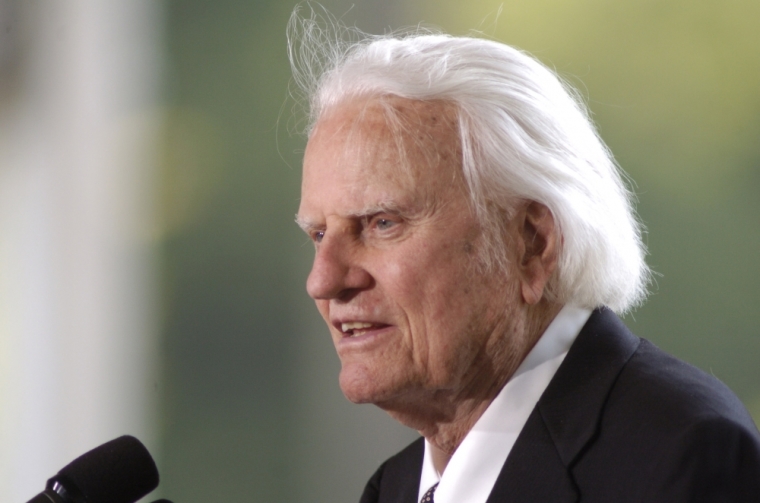 The Rev. Billy Graham was recently asked to name the person he believes was the greatest Christian who ever lived so that others can emulate them. 
In a Q&A published Wednesday by the Billy Graham Evangelistic Association, Graham was asked: "Who do you think was the greatest Christian who ever lived? I'm not just being curious, because whoever it was, I'd like to try to follow their example."
Graham responded that this is a hard question to answer because only "God knows our hearts and minds, and only He knows who has followed Christ most faithfully across the ages."
"I suspect, however, that it probably would be someone you and I have never heard of — someone who humbly lived for Christ in very difficult and obscure circumstances, but loved Christ and lived for Him regardless of the cost," Graham wrote.
Graham went on to caution that "only Christ is worthy" to serve as an example to model one's life after, as even the best Christians are imperfect.
"Learn from them, be thankful for them, apply lessons from their lives to your own life — but don't make them your model," Graham advised.
"Even the Apostle Paul told people not to follow him if he wasn't following Christ. He said, 'Follow my example, as I follow the example of Christ' (1 Corinthians 11:1)."
Many websites feature lists of famous or most notable Christians in history. For example, the website What Christians Want To Know has an article listing "10 of the most influential Christian leaders of all time."
This list included George Whitefield, Dwight L. Moody, John Vernon McGee, Dr. Martin Luther King Jr., the Rev. Jesse Jackson, the Rev. Jerry Falwell, William Carey, Elder John Leland, and Billy Graham.
"No doubt the greatest Christian leader of all time is Jesus of Nazareth, the Savior of the world. As time passes we are blessed by the influence of certain other Christian leaders that leave a legacy unparalleled by any other," noted the site.
"No matter what the denomination, most will agree that some Christian leaders have had a huge impact on our community, our nation and even our world."
For his part, last year Graham made Gallup's most admired men in the world list, having gotten into the top 10 for a record 60th time.
"This year marks the 60th time Graham has finished in the top 10 — a Gallup record. That includes making it into the top 10 every year since 1955, with the exception of the 1962 survey and in 1976, when the question was not asked," noted Gallup.
"The results are based on a Dec. 7–11, 2016, poll. Since 1946, Gallup has asked Americans to name the man, living anywhere in the world, whom they admire most."