Billy Graham: How to Be a True Disciple of Christ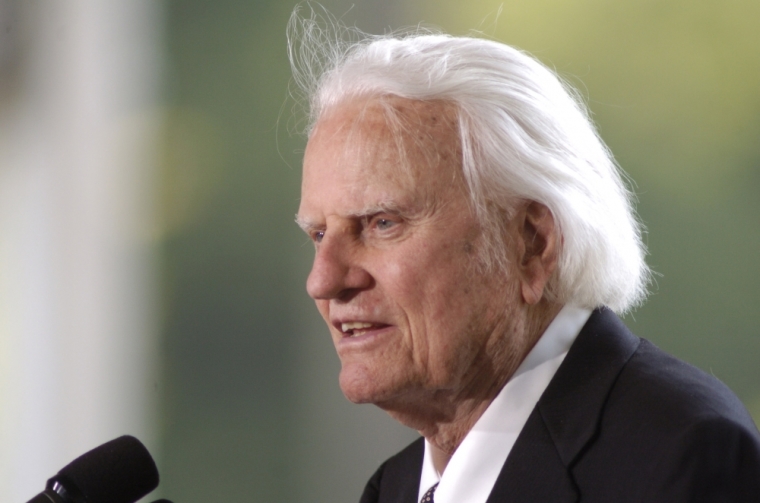 Being a true disciple of Christ means learning from God and putting His Word into action, the Rev. Billy Graham says.
Graham, a 97-year-old Baptist minister who founded the Billy Graham Evangelistic Association, explains in a My Answers Q&A  that to be a disciple of Christ means to be someone who "believes in Jesus and seeks to follow Him in his or her daily life."
While in the Bible disciples actually knew Jesus in person, today a disciple is considered to be anyone who has committed themselves to Jesus.
Christian disciples have two responsibilities: to learn from God through His teaching, and to live out this teaching daily through their actions, the influential leader writes.
To be a disciple of Christ "means first of all that we want to learn from Him — and we will, as we study God's Word, the Bible, and listen to others teach from it," Graham writes, referencing Psalm 119:130 which states that the "unfolding of your words gives light; it gives understanding to the simple."
The second responsibility of a disciple is to put God's teaching into action on a daily basis.
"[B]eing a disciple also means we want to put God's Word into action by seeking to live the way Christ wants us to live — with God's help," Graham says.
Dan Delzell, pastor of Wellspring Lutheran Church in Papillion, Nebraska, wrote on the topic of discipleship in an op-ed for The Christian Post, explaining that while some might think the title of disciple implies a higher level of dedication to God than a Christian, both are equal.
"If you are born again through faith in Jesus, you are a disciple of the Lord. There are no 'second string' disciples in God's family. You are either born again, or not. If you are saved, it was the Good News which God used to grant you salvation," Delzell writes, citing Romans 10:17 which states that "Faith comes from hearing the message."
By being inducted into God's family, you have earned the title of disciple, the pastor continues.
"It is not a message telling you what you must do in order to work your way into the position of a disciple. No one has ever been made a disciple by his works. Disciples do good works because they have been brought into God's family by the power of the Gospel message," Delzell writes.
Delzell adds that to try to differentiate between a Christian and a disciple would be to undermine God's power in one's life.
"If we make a distinction between 'Christian' and 'disciple,' we end up doing irreparable damage to both words. A person who is a Christian did not become one on his own. He was 'born of God,' (John 1:13)/ To say that some 'Christians' are not yet 'disciples' is to greatly minimize the work of the Holy Spirit in conversion ... .as well as minimizing the Presence and benefits of having Jesus 'dwell in your hearts through faith,' (Ephesians 3:17)," the pastor writes.
This is not to say that there are not some disciples who could afford to strengthen their relationship with God.
"There is not one of us who couldn't be living more like Christ. But that doesn't mean that some born again people are disciples, while others are 'only Christians.' The Bible does not teach such a division," Delzell says.