Billy Graham: Reach Out to Estranged Relatives and Teach Children the Value of Family
Billy Graham: Reach Out to Estranged Relatives and Teach Children the Value of Family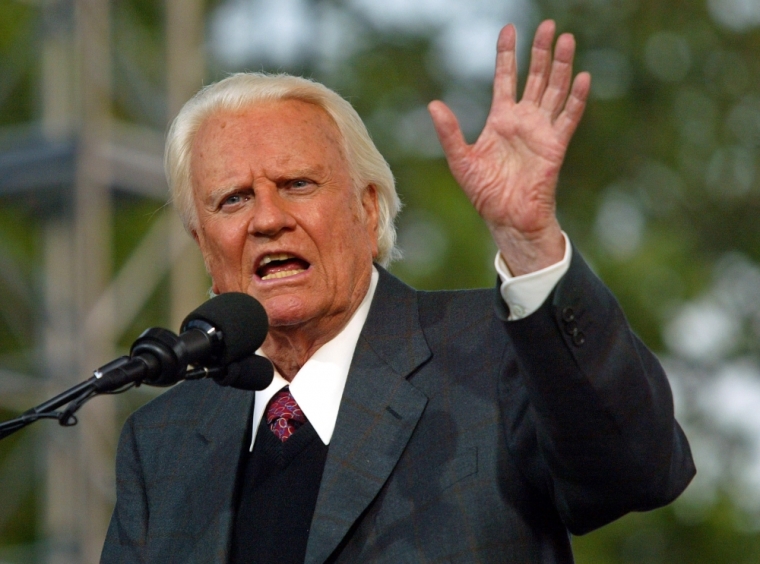 Christians should make every effort to stay in touch with their estranged relatives and teach their children the value of family, the Rev. Billy Graham says.
"We can't control what our children do when they become adults (nor should we), but we can encourage them to value the family that God has given them," Graham advises in a column published by the Kansas City Star.
Graham uses the example of a family seeking to hold a reunion only to find that none of the children want to attend. While this can be hurtful and confusing for parents, Graham encourages them not to lose faith in their possible relationship with their children.
Whether the children didn't want to attend the family reunion due to feelings of resentment or awkwardness, Christian parents should not give up, he says.These feelings "shouldn't discourage you from thinking of smaller steps you might take to bring them into contact with each other."
There are several strategies family members can employ to bring their relatives closer together, Graham explains. Some are simple, like the occasional phone call, while others might involve inviting relatives to a special event or holiday.
"Don't lecture them, but do what you can to reach out to them," he adds.
It's also important to pray for estranged family members, and to ask God to help them find peace with themselves and a relationship with Him.
"Pray regularly for your family. You can't change the past, but God loves them, and He wants to work in their lives and bring them closer to Christ. Often the most important thing we can do is pray for those we love," Graham says.
He concludes with the biblical example of Samuel, who emphasized the importance of praying for all people.
"Far be it from me that I should sin against the Lord by failing to pray for you," Samuel says in 1 Samuel 12:23.
Graham has often spoken about the importance of maintaining a close relationship with children, even if they resist such relationships as they become adults.
The evangelical leader wrote in a previous blog post that despite an adult child's decisions, it's always best to keep the lines of communication open.
"Even when they make mistakes or go against our advice, they are still our children, and we still love them and want what is best for them," Graham explains.
He further warned against parents cutting ties with their children, saying that if a parent alienates a child, it will only make it more difficult to reconcile with them in the future.