Billy Graham Warns Christian Parents to Beware of TV Impact on Children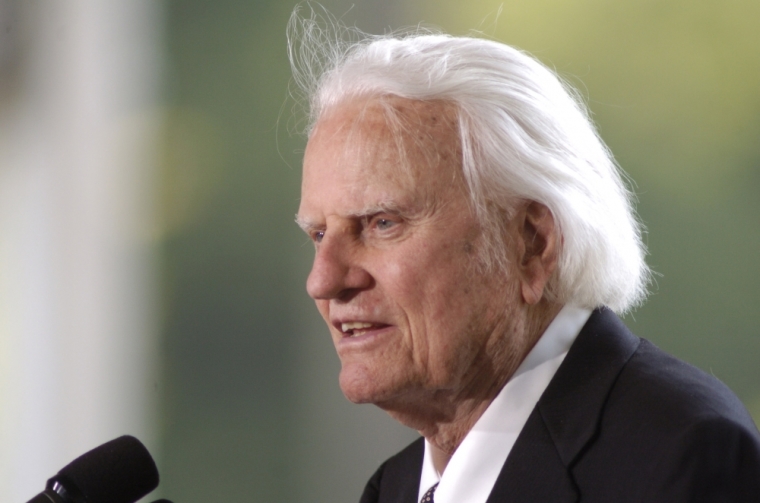 It's important we as Christian parents remember the impact media can have on our children, the Rev. Billy Graham says.
Graham, founder of the Billy Graham Evangelistic Association, wrote in a recent blog post for the "My Answers" portion of his website that parents must be vigilantly aware of the television and movies their child is watching.
"Raising our children is one of the most important responsibilities God gives us, and neglecting it or leaving it to others can be disastrous," Graham writes, pointing to Proverbs 22:6, which says: "Start children off on the way they should go, and even when they are old they will not turn from it."
The evangelical leader goes on to encourage Christian not to "[lose] sight of the impact the media makes on our children today."
While children learn about morals and the difference between right and wrong by watching their parents, they also learn about such important life lessons from what they see in the media.
"What impact will a steady diet of violence, sexual immorality, greed, and so forth have on them — especially if no one instructs them otherwise?" the Baptist minister asks, referencing 1 Thessalonians 5:21-22 which states: "Hold on to what is good, reject every kind of evil."
Knowing the importance media has on a child's developing mind, what can Christians do to ensure their child isn't being inundated with inappropriate material? Graham asks.
"First, commit your lives and your family to Christ. God loves you, and He is more concerned about your children than you are. Make Christ your foundation, and begin rebuilding your family on God's will," the evangelical leader answers. "Then ask God to help you give more attention to your children. Do things together as a family [...] teach your children how they should live (both by your example and your words) [...] pray with them [...] monitor what they watch [...] and seek out a church with an active Christ-centered youth program."
Graham has previously spoken on the impact entertainment can have on a child's values, writing in an earlier blog post that "our children are influenced by everything they see and hear, including things that former generations never had available to them."
The evangelical leader adds that children decide between right and wrong "by what they observe — both in our lives and the lives of others."
"If they grow up thinking there's nothing wrong with violence, sexual immorality, greed, or anything else they see in the media, why are we surprised if they adopt those ways of living? The media can be a powerful influence on young people, for good or for ill," the Baptist minister added, citing Proverbs 23:19 which reads: "Listen, my son, and be wise, and set your heart on the right path."