1 Million Children Denied Education Because of Boko Haram, UN Report Reveals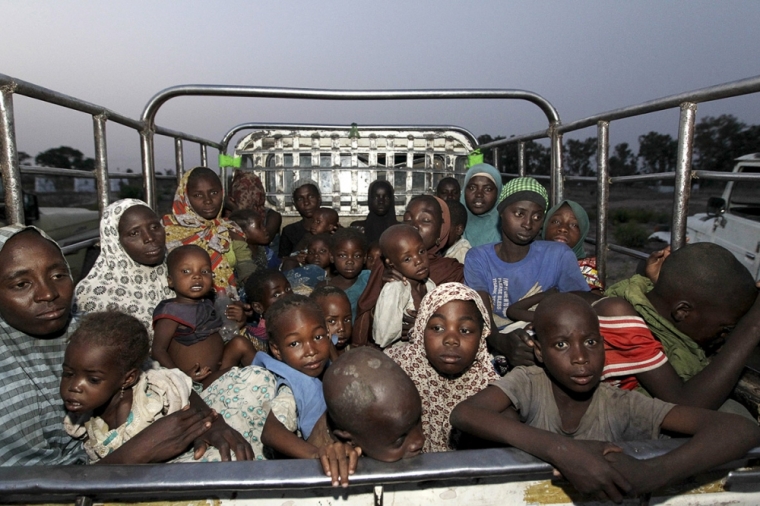 The United Nations Children's Fund has said that as many as 1 million children have been forced out of school due to the Boko Haram terrorist group.
"Across Nigeria, Cameroon, Chad and Niger, over 2,000 schools remain closed due to the conflict — some of them for more than a year — and hundreds have been attacked, looted or set on fire," UNICEF reported on Tuesday. "In far north Cameroon, only one out of the 135 schools closed in 2014 has re-opened this year."
The militant group has been waging a war in Nigeria for almost six years now, carrying out mass suicide bombings, shooting attacks, and raids on entire towns and villages, killing over 20,000 people. The Islamic extremists have focused heavily on Christians, trying to drive them out of the country, but have been attacking moderate Muslims and all who stand in their way.
The violence, which has also spread into neighboring countries like Chad and Cameroon, has driven another 2.3 million people from their homes, and created a vast humanitarian crisis in the region.
UNICEF pointed out that children are often some of the most vulnerable victims in wars like this.
"It's a staggering number," Manuel Fontaine, UNICEF's West and Central Africa regional director, said of the million or so children out of school due to Boko Haram.
"The conflict has been a huge blow for education in the region, and violence has kept many children out of the classroom for more than a year, putting them at risk of dropping out of school altogether," he added.
Boko Haram, whose name means 'Western education is forbidden,' has killed as many as 600 teachers in its attacks.
The Islamic radicals have also kidnapped scores of schoolchildren around Nigeria in their various raids this past year.
In one of the most famous cases, the terrorists abducted over 200 Christian schoolgirls from the northeastern town of Chibok in 2014. Despite great international outcry and continued attention, however, the vast majority of the Chibok girls remain in captivity, with the group stating that they have been married off to its members.
The Nigerian terror group has also aligned itself with the Islamic State group in Iraq and Syria, and has tried to establish an African Caliphate.
While Nigeria's President Muhammadu Buhari expressed hopes earlier this year that the terrorists will be defeated by his army by December, the deadline passed, with military officials admitting the target date was "unrealistic."
"The timeline on when to stop the insurgents from activating sleeper cells and detonating bombs into soft targets in any part of the country, especially in the front-line states, is therefore not tenable," Air Commodore Yusuf Anas of the Center for Crisis Communication said at the end of November.
Fontaine noted that UNICEF has helped place 170,000 children back into schools in safer areas in Nigeria.
"The challenge we face is to keep children safe without interrupting their schooling," he added.
"Schools have been targets of attack, so children are scared to go back to the classroom; yet the longer they stay out of school, the greater the risks of being abused, abducted and recruited by armed groups," he explained.
The organization warned, however, that close to $23 million in funding is going to be needed in 2016 to help the children that have been affected by violence in the four countries around the Lake Chad region.