Boris Johnson assures that 'conversion therapy' ban won't criminalize pastoral counseling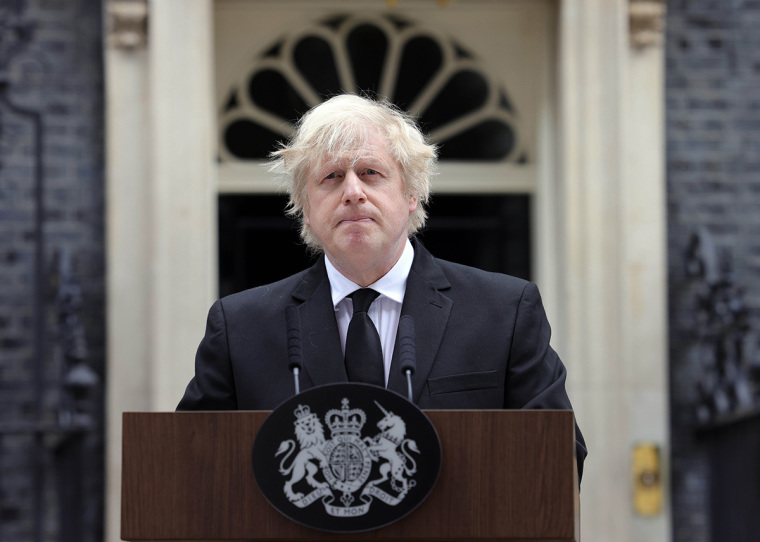 U.K. Prime Minister Boris Johnson has assured that pastors will not face criminal charges for counseling individuals seeking help with unwanted same-sex attraction as Parliament seeks to ban so-called "conversion therapy." 
In a March 27 letter responding to concerns raised by the Evangelical Alliance and its 3,500 member churches that clergy might potentially face criminal prosecution, the prime minister said: "As the Government made clear in 2018, when we first made our commitment to end conversion therapy, we will continue to allow adults to receive appropriate pastoral support (including prayer), in churches and other religious settings, in the exploration of their sexual orientation or gender identity." 
Along with several other religious groups, the Evangelical Alliance has offered its support of the plans to prohibit the practice of conversion therapy that the government is seeking to ban, provided that freedoms remain for individuals who adhere to biblically-based Christian teachings on marriage and sexual ethics. 
Johnson added in his letter, "Like you, I do not want to see clergy and church members criminalized for normal non-coercive activity."
In the Evangelical Alliance's letter to Johnson dated March 15, its Director, Peter Lynas, asked the government to clarify what it means by conversion therapy and said that a blanket prohibition would violate the individual rights of same-sex attracted people and would "threaten the everyday practices of churches, church leaders, and Christians across the U.K."

A bill banning conversion therapy is expected to make its way through Parliament later this year. 
The Telegraph reported Tuesday that the government's LGBT advisory panel, which was first set up under former Prime Minister Theresa May's leadership, was being disbanded. 
Although panelists' terms were set to expire on March 31, some advisers quit ahead of time amid accusations that they were not acting quickly enough for the LGBT community. 
Last month, three advisers resigned from the panel "over the government's handling of LGBT rights and amid claims it was 'dragging its feet' on a pledge to ban conversion therapy."
In a letter to the panel, Equalities Minister Liz Truss said: "I am pressing ahead with our commitment to ban conversion therapy in order to protect LGBT people from these abhorrent practices. I look forward to announcing these measures shortly."
Some LGBT activists are calling for a complete ban on any practice that seeks to help individuals overcome unwanted sexual attractions or gender identity issues. Such a ban would also prohibit prayer and pastoral support. 
Jayne Ozanne, a gay Anglican and founder of the Ozanne Foundation, an organization whose stated mission is to "work with religious organizations around the world to eliminate discrimination based on sexuality or gender in order to embrace and celebrate the equality and diversity of all," and one of the three people to resign from the government's LGBT advisory panel, told Premier Christian News in a previous interview that a ban is urgently needed. 

"People are being traumatized, people are being hurt right now, often in churches, and other religious settings, and indeed, in medical and mental health practices. We have to bring in legislation to stop this trauma," she said. 
At a March 8 Westminster Hall debate titled "LGBT Conversion Therapy," members of the Petitions Committee discussed a petition demanding that the government criminalize the practice of conversion therapy and criminalize the act of sending people abroad to attend conversion therapy. 
Conversion therapy is defined as any effort to change one's sexual orientation or gender identity.
During the debate, pastoral support was also branded as a form of conversion therapy and described as "torture."
Eliot Colburn, a Conservative member of Parliament and a member of the Petitions Committee, led the debate and said the practice shows up in several ways, "from pseudo-psychological treatments and aversion therapies to practices that are religiously based, such as purification or fasting," according to the Christian Institute. 
"With every day that passes, there is another person at risk of being subject to this degrading treatment and we risk losing even more lives of people who feel there is no other way out," he said. 
Angela Eagle, a Parliament member who served as a government minister during the tenure of former Labour Prime Minister Gordon Brown, derided the use of prayer for people with unwanted same-sex attraction as harmful. Eagle said it was akin to "being told by faith leaders or your family that you are sinful."
"Being told to pray harder to change and to question your innermost feelings and thoughts, none of that should be legal," she asserted. 
In February, Conservative MP Alicia Kearns wrote in The House magazine that the existing laws do not enable prosecution where no physical harm has been caused.
She further argued that any attempt to stop someone from expressing their adopted gender identity or sexual orientation is conversion therapy and ought to be banned. In her description of what constitutes conversion therapy, she listed "prayer sessions" alongside things like electroshock therapy and "'corrective' rape."
By contrast, opponents of a therapy ban argue that the term conversion therapy belies what is actually occurring, particularly in Christian churches and ministries, as electroshock and other forms of aversion treatments have been against the law for many years. 
What is practiced in some therapeutic environments — often though not always religious — is talk therapy, where individuals who present with conflicting feelings or distress regarding their sexual attractions or gender confusion speak with a counselor.
Christian Institute Deputy Director for Communications Ciarán Kelly said in a statement that it is "deeply worrying to see the level of ignorance of the beliefs and practices of mainstream Christianity on display from some of these MPs."
"Of course we believe people should be protected from quack therapists and charlatan preachers. Most of these practices are already illegal and we would urge the government to ensure the law is applied properly," he said, adding that "there must also be room for the preaching of God's Word and for believers to receive prayer and pastoral support, whatever temptations they are facing."
"A pastor or church should not face prosecution if a gay man or woman attends church, comes to faith and seeks help in following Christ's teaching on sexual ethics."