Burial Crosses Destroyed, Christians Attacked in Wave of Persecution in India
Burial Crosses Destroyed, Christians Attacked in Wave of Persecution in India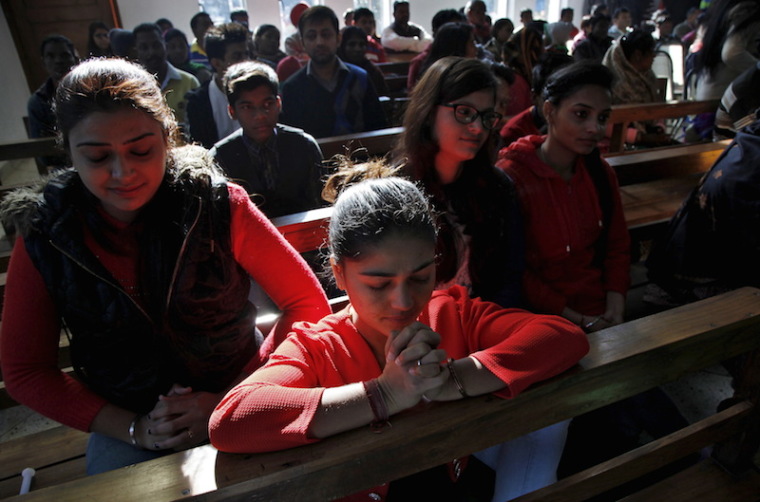 Priests, nuns, and Christian students have been attacked in a wave of persecution in India's Kerala state, which has also included the destruction of burial crosses and vandalism of church property, in recent weeks.
Sajan K George, president of the Global Council of Indian Christians, told AsiaNews on Tuesday that the most recent attack occurred at the cemetery of the Sacred Heart of Jesus Christ in Ukkinadka on Monday. Unknown vandals destroyed the cross at the burial place, and damaged another seven tombs.
George explained that another incident took place at the "Logos Pastoral Center" in the diocese of Neyyattinkara last week, when around 150 Christian students, accompanied by a priest and two nuns, were residing there for a retreat.
As many as 500 attackers who were "disturbed" by the religious songs at the center attacked the Christians, throwing stones at the building, shattering windows and doors. The GCIC president did not clarify if any of the Christians were injured in the attack.
Earlier on Holy Saturday, the day before Easter, the Orthodox church of St. Greogrios of Punnamoodu in Alappuzha was targeted. The vicar, Fr. MK Varghese, was prevented by a group of criminals from entering the church. After insulting him, they went on to vandalize the church hall, breaking windows and kicking down the door. The incident led to the arrests of three people.
George said that the "the surge in hostile acts and intolerance towards Christians is alarming."
"Although it appears that the attacks are not directed specifically against the faith, there is a certain intolerance towards everything that is related to Christians. This is harmful for the democratic and secular India, while the social fabric of our country is damaged by insensitive comments or provocative statements, false and without foundation against the missionary work of Christians," he stated.
The GCIC president warned that Christians in the state are an "easy target" for extremist forces.
Believers in Kerala have been attacked on a number of occasions in recent years.
Back in June 2015, over 200 Hindu radicals stormed a Protestant church in the town of Attingal, beating up a pastor and some of the worshipers, before they broke the altar.
The Evangelical Fellowship of India said at the time that the attackers chanted slogans like "Bharat Mathaki Jai" ("Hail Mother India") during the attack. The incident led to believers in the city to stage a protest march, calling for harmony and religious freedom as they faced anti-Christian slogans and threats from counter-demonstrators.
Hindu nationalist organizations have also been converting Dalit Christians back to Hinduism in controversial ceremonies aimed at seeking government benefits in Kerala.
The Dalits, known as the "untouchables," make up India's lowest caste, but only benefit from the government programs if they identify as Hindus.
Groups such as International Christian Concern have warned that Christians from such low caste backgrounds are also "soft targets" for Hindu nationalists seeking to push back against the growth of Christianity.