Calif. Man Suspected of Robbing Church Accidentally Leaves Behind Phone With 'Selfie' on It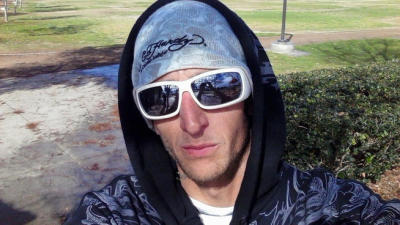 A California man accused of robbing a church might have sealed his fate after leaving behind a phone with a picture of himself.
Chula Vista police say that Adam Howe, 26, robbed the Hilltop Tabernacle Church in San Diego on Monday, breaking into a church building and nearby RV, and taking $10,000 worth of cash, a laptop computer, and several purses and watches.
But despite the fact that Howe managed to make off with his large haul, police said the suspect left his phone at the scene of the crime.
According to NBC San Diego, after scanning through the phone's pictures, the case's detective found a selfie of the suspect. After examining the photo's background, which includes pavement and grass, the detective was able to identify the location where it was taken. After traveling to the site, the detective talked with witnesses who informed him of Howe's identity and told him other areas where the suspect frequented.
Howe was quickly discovered by authorities at Harborside Park, five minutes away from the burglarized church.
After confessing to police that he robbed from Hilltop Tabernacle Church, Howe is scheduled to appear in court on Friday. He was arrested and booked into San Diego Jail.
Authorities were able to track down some of the stolen items after searching Howe's belongings. Additional stolen items were also with Victoria Corey, 19, and Mario Nava, 27, who were discovered sitting in a tent behind the church.
While both Corey and Nava denied helping Howe with the robbery, authorities arrested them for possession of stolen property.
Hilltop Tabernacle Church Minister Nathaniel Harris, who uses the RV that was robbed, told NBC 7 that while the incident frustrated him, he hoped that it was a wake-up call for Howe.
"It's disheartening when crime happens to a church. At first you get frustrated and you want to lay hands [on the suspect] in a different way, but Christ, through us, obviously, we want to see them change. We want to get them help and see them better themselves," said Harris.