Calif. pastor dies on snowboarding trip; church stunned by sudden death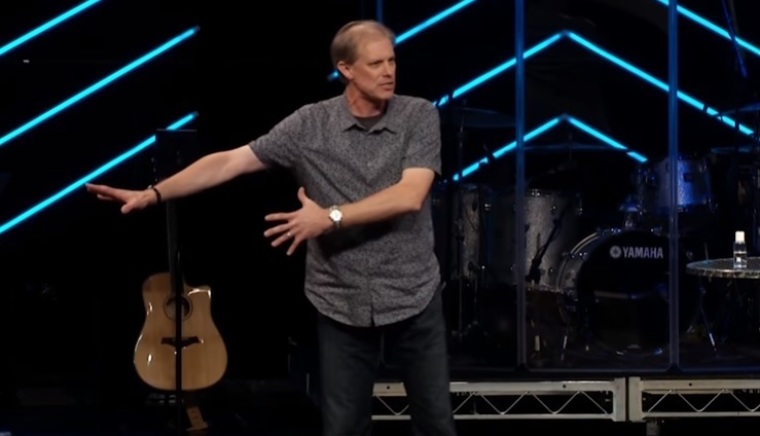 Craig Jutila, a well-known pastor in Northern California, has died.
Jutila, 53, suffered a heart attack while on the slopes on a snowboarding trip Dec. 26. He was found unresponsive along the Powderhorn ski run at the Sierra-at-Tahoe ski resort, reports say.
Paramedics attempted to revive him as he was transported by air ambulance but were unsuccessful and he was later pronounced dead by the El Dorado County Sheriff's Office, according to the Press-Enterprise Sunday.
Jutila was the family ministry and teaching pastor at Venture Christian Church in Los Gatos, California. He is also the author of Hectic to Healthy: The Journey to a Balanced Life and Faith and the Modern Family: How to Raise A Healthy Family in a 'Modern Family' World.
Ventura Christian Church Senior Pastor Tim Lundy said Sunday to those gathered at a service that was live-streamed on Facebook that they were grieving.
"This sudden and terrible news has stunned us all, and we are grieving with Craig's family," Lundy wrote in a statement on the church website. "Craig's leadership as pastor of family ministries has made such a difference at Venture. His writing and speaking ministry to families has helped countless homes and lives around the world."
"Already stories of his impact are pouring in. He will be missed as a pastor, leader and teacher, but most of all, as our friend. This news is so hard to believe, as just a couple of days ago he was hosting all our Christmas services. Now he is gone."
Prior to joining Venture Christian Church, Jutila was a children's and teaching pastor at The Grove Community Church in Riverside for seven years and Saddleback Church in Lake Forest for 13 years, his blog indicates.
A key focus of Jutila's ministry was empowering marriages, families, children and leaders to thrive.
He is survived by his wife of 27 years, Mary, and three children.
"The love of my life Craig Jutila has gone to be with Jesus very suddenly," his wife wrote on Facebook. "We are shocked and devastated but not without hope knowing that he is with Jesus in heaven. Thank you for your prayers and kind messages. We appreciate hearing how he touched so many lives."
"He went big his whole life AND we will do the same for him," she added, announcing that his memorial service will be held Monday at 2 p.m. and will be live-streamed on the Venture Christian Church Facebook page.
Jutila's friend, Brent Dumler, recounted in a tribute to the pastor on his blog Friday, "He was an incredible, loving husband and father. He was a faith-filled, obedient child of God. He took what the Lord gave him and ran with it. And if you knew Craig, he probably ran with a lot of ideas/callings before God actually released him to (alluding to Craig's self-disclosed ADHD behavior). His energy and creativity were contagious."
The church has set up a memorial fund in Jutila's memory.