California churches celebrate win for religious liberty as state agrees to pay $2.1M over lockdown battles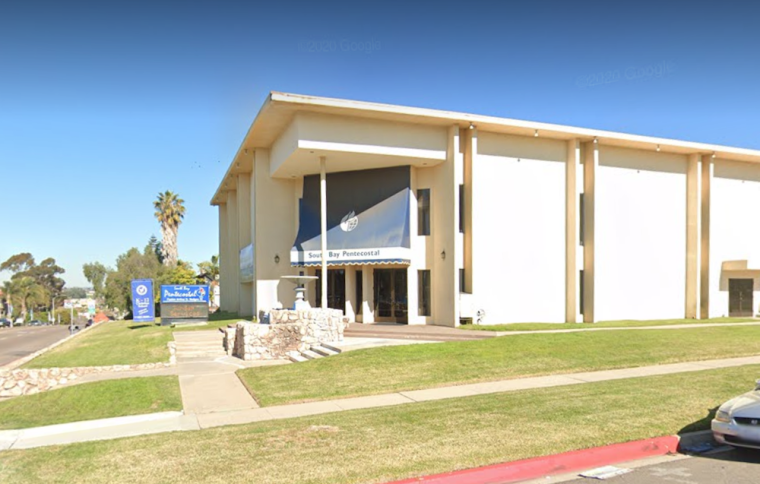 Churches in California are celebrating their victory for religious freedom after a religious freedom legal group secured settlements requiring the state to pay $2.1 million in attorneys' fees to a Pentecostal church and a Catholic priest and to never again impose discriminatory restrictions on houses of worship.
In an injunction on Monday in a lawsuit filed by South Bay United Pentecostal Church last year, U.S. District Judge Cynthia Bashant prohibited Gov. Gavin Newsom and other state officers from "issuing or enforcing regulations" against houses of worship in response to the pandemic.
The state has also agreed to pay $1.6 million in attorneys' fees to settle the lawsuit, as well as to pay another $550,000 toward a lawsuit filed by a Catholic priest, Fr. Trevor Burfitt, who oversees mission churches in the counties of Kern, San Bernardino, San Diego and Los Angeles.
The two cases against Newsom's controversial measures in response to the novel coronavirus were filed by the Thomas More Society, a nonprofit law firm that takes on religious freedom cases.
"The South Bay case represents an unprecedented three trips to the United States Supreme Court in a one-year period, which resulted in a landmark decision that opened up the churches in California for 40 million people," Thomas More Society Special Counsel Charles LiMandri said.
"The permanent injunctions in these cases," he said, "uphold and protect one of the most cherished principles of our republic: The Free Exercise of Religion."
Paul Jonna, also a special counsel with the legal group, added, "Restrictions on churches cannot be more severe than restrictions on retail. We are pleased with the final results in these two important cases."
Christopher Ferrara of the Thomas More Society, who was the lead counsel on Burfitt's lawsuit, said, the injunction in thatcase "was the first of its kind in the country, anticipating what the Supreme Court would later hold definitively, that houses of worship must receive the same treatment as the most favored secular comparators. If favored businesses are allowed 100% occupancy during a pandemic, so must churches be allowed."
Burfitt's lawsuit argued that Newsom's lockdown measures had "radically and severely restricted" his ministry.
The complaint went on to argue that the restrictive measures placed on the ministries that Burfitt oversees are hypocritical in nature and unfairly target his and other houses of worship.
"One can march shoulder-to-shoulder with thousands of shouting, singing, and chanting political protesters — many without masks — but one is forbidden to be closer than six feet to a fellow worshipper or to sing a religious hymn or intone Gregorian chant during Holy Mass," the suit continued. 
In April, the Supreme Court vacated a ruling by the U.S. Court of Appeals for the Ninth Circuit that denied South Bay Pentecostal injunctive relief from the pandemic restrictions on in-person worship.
The order cited the Supreme Court case of Tandon v. Newsom, in which the justices issued a per curiam ruling in favor of multiple plaintiffs suing California over its ban on in-home worship attended by more than three households.
Last November, the Supreme Court issued a major decision preventing New York Gov. Andrew Cuomo from limiting houses of worship to up to 25 people. The court also vacated decisions by lower courts against houses of worship in several other states.