California Bans Travel to 9th State, This Time Over Adoption Law Protecting Faith-Based Agencies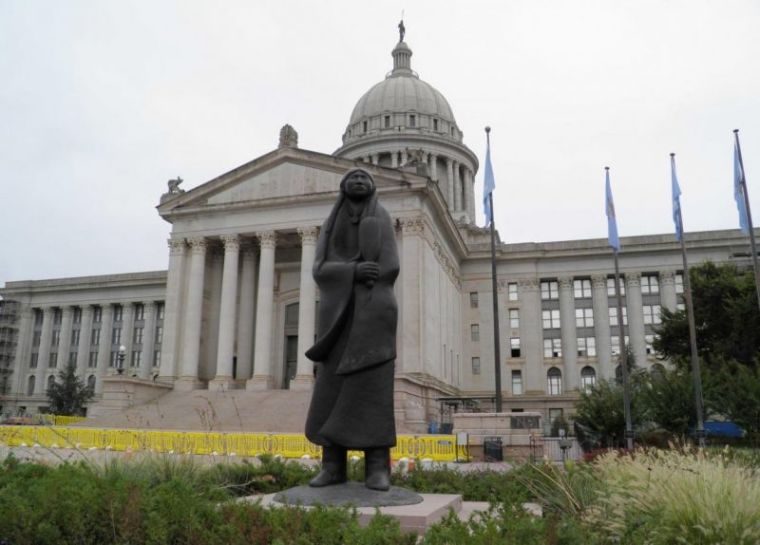 California's attorney general announced Friday that he's imposing a ban on state-funded travel to Oklahoma in response to a new law that allows faith-based adoption agencies to deny placement services to same-sex parents. Eight other states have earlier been brought under California's so-called anti-discrimination travel ban.
"California will not use state resources to support states that pass discriminatory laws," Attorney General Xavier Becerra said Friday, according to the Los Angeles Times. "California taxpayers are taking a stand against bigotry and in support of those who would be harmed by this prejudiced policy."
The ban will take effect on June 22.
California prohibits state-funded travel also to Alabama, Mississippi, North Carolina, Kentucky, Tennessee, Texas, South Dakota and Kansas due to their laws that California deems "discriminatory."
"California is a state of inclusion and has long stood up against discrimination in any form, within our borders and beyond," Assemblyman Evan Low, a Democrat from Campbell and chair of the Legislature's LGBT Caucus, was quoted as saying.
"Every child deserves a loving, supportive family, and it's neither pro-child, nor pro-family, for Oklahoma to deny them one," said Rick Zbur, the executive director of Equality California. "California taxpayers won't subsidize Oklahoma's — or any state's — discriminatory policies."
Oklahoma Gov. Mary Fallin signed the bill on May 11. "The bill will help continue Oklahoma's successful placement of children with a broad array of loving families and basically maintain the status quo by setting forth in statute practices which have successfully worked for the best interest of Oklahoma children," Fallin said after signing it.
Oklahoma Attorney General Mike Hunter criticized the ban.
"This action substitutes rhetoric for responsible adoption policy," Hunter said in a statement, according to Tulsa World. "Oklahoma puts the interests of children ahead of political games. It is utterly undeniable that our state, like many others, needs more participants in the foster and adoption systems — not less."
Hunter added, "Senate Bill 1140 encourages increased participation by barring the type of discrimination we have seen in various parts of the country, like Massachusetts, where religious organizations like Catholic Charities have been excluded from the adoption field."
In March, the city of Philadelphia announced that it would stop Catholic Social Services from placing foster children due to its policy against same-sex couples. However, the Roman Catholic Archdiocese of Philadelphia said it would not change its policy.
"Catholic Social Services of the Archdiocese of Philadelphia recognizes the vital importance of the foster care program in our city and is proud to provide safe and nurturing foster environments to young people in need," the archdiocese's chief communications officer, Kenneth Gavin, said at the time, according to Catholic News Agency.
In February, Georgia's state senate also passed a bill that would exempt faith-based adoption agencies from being compelled to place orphans with same-sex couples if it goes against their religious beliefs.
The bill wouldn't prevent gay couples from adopting, but it noted that should a faith-based agency refuse to accept a referral, the state would "immediately refer those services to another child-placing agency."