'Call of Duty: Black Ops 3' Eclipse DLC Release Date Brings New Maps, Zombie Chapter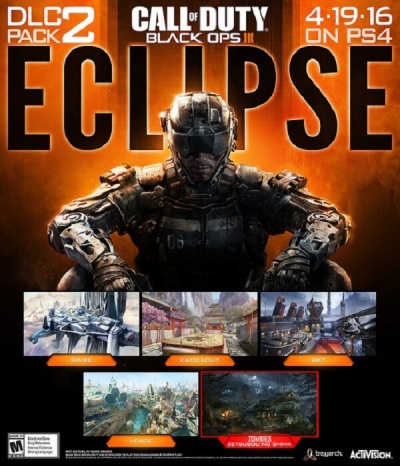 As promised, , Treyarch and Activision unveiled the "Call of Duty: Black Ops III" Eclipse DLC recently. The latest expansion pack contains four brand new maps and the continuation of the game's zombie saga.
Activision's Scott Lowe announced the new DLC at the PlayStation Blog recently. The new multiplayer maps include three new maps and a remake of Banzai, a "Call of Duty: World at War" map. Meanwhile, the new zombie chapter is titled Zetsubou No Shima and brings back some familiar faces.
Verge
Verge is a reimagining of the Banzai map that takes players at the center of a combat set in a post-apocalyptic future. The medium-sized map features fortresses, tunnel systems, waterfalls, and a bridge which Lowe hints could be the key to winning.
Spire
Spire is a futuristic sub-orbital airport providing a clean and hi-tech combat arena. The terminal is high in the clouds where one wrong move could set a player to his demise. The map features open areas and multiple levels.
Rift
Like Spire, Rift plays on the futuristic theme, this time it's a military complex located on an active volcano. The map features rift tunnels and a suspended rail system.
Knockout
Knockout is a mid-sized map set on a private island where a Shaolin Temple stands ready for a Kung Fu tournament. The map allows for both mid-range with its traditional facade and close range combat with its 1970s interior.
Zetsubou No Shima
The latest installment of Treyarch's zombie saga takes players to a World War II-era Pacific island and back into the "Origins" storyline with characters Dempsey, Nikolai, Richtofen, and Takeo. It features classic zombies side quests and introduces new transport mechanics and traps.
"Call of Duty: Black Ops III" Eclipse DLC will be available to PlayStation 4 players on April 19, 2016. It's part of the $49.99 Season Pass and costs $14.99 if bought alone.