Cameroon pastor killed by military as violence against civilians continues in Anglophone crisis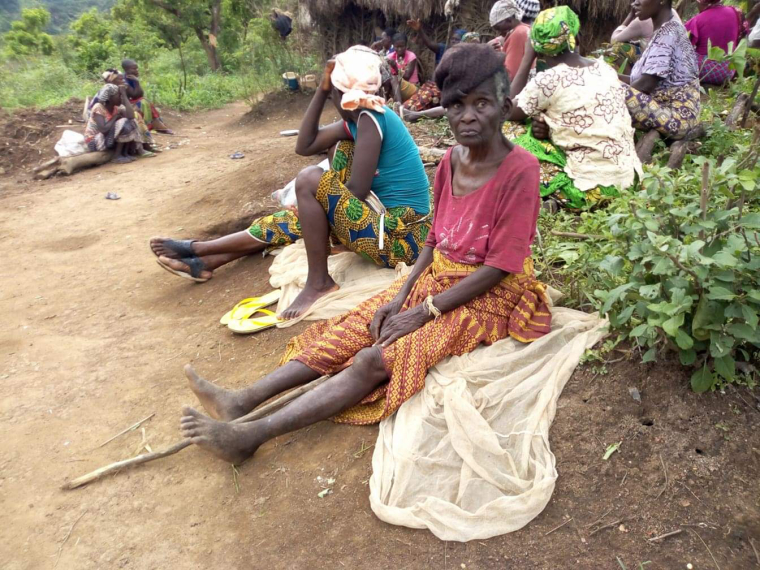 A pastor was allegedly shot and killed by military forces in Cameroon last month amid the ongoing violence in the country's Anglophone regions.
Pastor Keloh Elijah, a graduate of Cameroon Baptist Theological Seminary in Ndu, was reported to have been killed during a military invasion in the Mfumte area where other people were also said to have been killed, a source with knowledge of the situation told The Christian Post this week.
It is unclear at the moment how many were killed during the invasion in Mfumte. 
The pastor's death comes as the government has cracked down on separatist activists in the English-speaking communities in the northwest and southwest parts of the country, areas that militant groups have self-proclaimed the Republic of Ambazonia.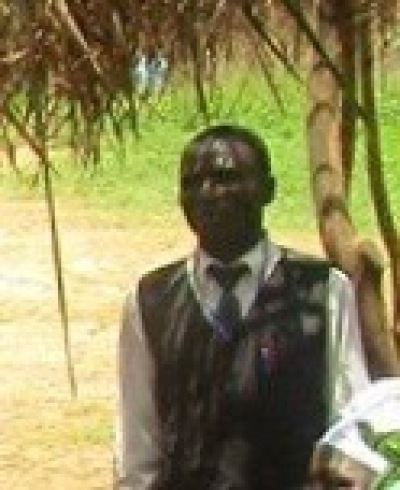 According to Efi Tembon, a ministry leader active in Bible translation efforts who is working to provide assistance to the pastor's family, Elijah served at Bitu Baptist Church until March 6 and began ministering at Berean Baptist Church in Mfumte on March 30.
On April 1, Elijah was said to have left for a missions trip to a nearby village. He returned about a week later on April 7, the day in which military forces allegedly descended on the area.
Elijah reportedly returned home to greet his wife and six children. But he then left to go to church. It was around 8:30 a.m. when three gunshots were heard.
"Pastor Keloh had been shot by the military according to eyewitnesses," Tembon explained in an email. "Many other people were killed in the area. The military has search and lotted homes and burnt down several houses."
Because of this, the local community was forced to "flee into the forest," he added.
"Some elderly people who could not flee were left behind. Many of the Bible translators fled into the forest. The majority of them have now crossed into Nigeria."
Separatist demonstrators began protesting for autonomy in 2016 as they felt underrepresented in the majority-French-speaking central government. Violence escalated in the Anglophone communities in 2017, "worsened considerably" and has led to the displacement of hundreds of thousands.
The violence has also caused a delay in as many as 38 Bible translation projects in Cameroon.
Tembon said that Elijah's wife and children are still in the forest. Tembon runs a ministry called the Oasis Network for Community Transformation, which is helping the pastor's family cross the border to Nigeria.
"The Cameroon government, a U.S., U.K. and France partner in the fight against terrorist group Boko Haram, has acted in a similar fashion to ISIS and Boko Haram if not worse," Oasis Network stressed in a report on the "ongoing genocide" in Cameroon. "The Cameroon government has used its military to carry out terrorist acts, genocide and crimes against humanity in Southern Cameroons."
Such crimes, the network stated, include beheadings, torture, mass arrests, sexual violence, public executions, the burning of homes and villages and also the burning alive of people. The network also accused the government of deliberately arming minority Mbororo (a subgroup of Fulani) people to "go against the local population."
As many as 215 villages and towns have been impacted by the conflict in the regions, according to Tembon.
An April 15 report from the United Nations Office for the Coordination of Humanitarian Affairs explains that as many as 4 million people are affected by the conflict in Cameroon with over 1.3 million in need. 
"Violence against civilians in North-West and South-West regions continues to have a serious impact on livelihoods and generate acute humanitarian needs," the report reads. "The rainy session is making access to goods and services even more difficult for both IDPs and local population, for those internally displaced who are hiding in the forest."  
Last year, it was estimated that at least 2,000 people had been killed in the conflict with over 200,000 people being displaced amid reports of military forces turning churches into military barracks.
"The number of displaced people just keeps increasing and the military invade villages every day," Tembon said. 
According to Tembon, updated estimates suggest that as many as 2,015 villages and towns have been burned or destroyed as the government has "escalated the burnings in the last months."
"Mfumte area has a few villages and all have been affected," Tembon explained. 
In April, Human Rights Watch reported on a deadly military attack in the northwest region village of Meluf that took place three days before the invasion in Mfumte. Five civilian men, including one with a mental disability, were said to have been killed. Three mutilated bodies were later discovered, one of which was decapitated. 
One resident reported that soldiers stormed into his home, killed his uncle and shot his aunt. 
"Based on interviews with 10 witnesses and residents and review of video and photographic sources, Human Rights Watch found that the victims were either executed or shot as they attempted to flee when the security forces raided their neighborhood, located near an armed separatists' camp," the report reads. 
Last November, Bishop Andrew Nkea described in a media interview an attack on a church by soldiers in the southwest that killed priest Cosmas Omboto Ondari. He described other instances in which civilians have been shot in front of churches. 
"We are seeing deaths every day and nobody is being charged," he said. 
This week, Human Rights Watch reported that Cameroonian authorities have also "tortured and held incommunicado" detainees at a detention center in the capital of Yaounde. The rights group noted that the government has detained and tortured alleged members of armed separatist groups and terrorist groups like Boko Haram at the facility since at least 2014.
Since the beginning of the Anglophone crisis in 2016, security forces have arrested or held incommunicado hundreds of people.
"Many people have been held for several months, and some have not re-emerged. Local human rights organizations estimate that nearly 1,000 people have been arrested since late 2016, of whom 340 were released following two presidential decrees, in August 2017 and December 2018," the report reads.
"Many have been charged under the 2014 counterterrorism law, which uses an extremely broad definition of terrorism that could be used to restrict fundamental rights and freedoms and enables the government to try civilians unlawfully in military courts. People found guilty of terrorism under the 2014 law can face the death penalty."
HRW documented 26 cases of incommunicado detentions and enforced disappearances at the detention center in Yaounde. Of the people HRW interviewed, only three said they were former separatist fighters while the rest said they were civilians.
"All 26 detainees, including two women and an 18-month-old child, were held incommunicado at the SED between January 2018 and January 2019, many for several months, without any contact with family, friends, or legal counsel," HRW reports.
As violence continues between separatists and government forces, civilians have been caught in the crossfire.
In addition to the killing of Pastor Elijah, American missionary Charles Wesco was killed last October in front of his wife and son while driving near the town of Bamenda in Cameroon's northwest English-speaking region.
Wesco is the brother of Republican Indiana State Rep. Tim Wesco. His death was acknowledged by Republican Indiana Gov. Eric Holcomb.
Cameroonian Defense Minister Joseph Beti Assomo blamed "terrorists" for the crime but separatist supporters claimed that the military was behind the attack. The government released further details about Wesco's death last November.