Cancer-Stricken Nabeel Qureshi Evacuated From Houston Home Due to Hurricane Harvey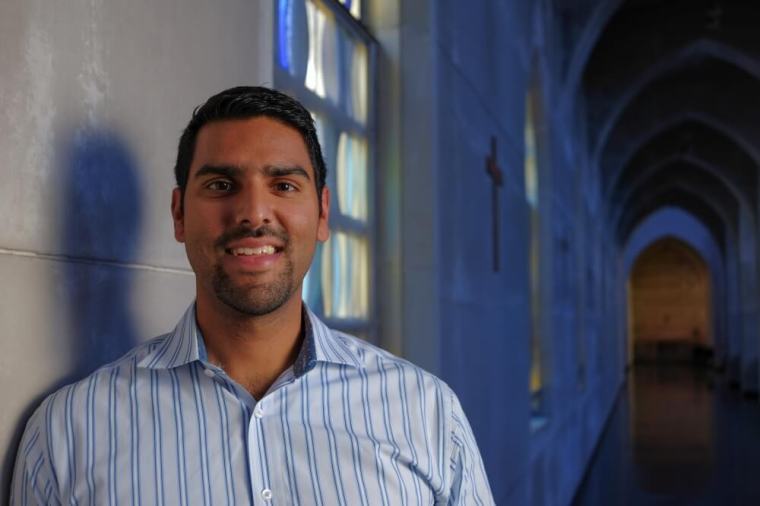 Cancer-stricken Christian apologist and author Nabeel Qureshi was evacuated from his home in flooded Houston just two days after he returned from a five-week hospitalization in which his stomach was removed and was told cancer has spread to his liver.
Qureshi, who served with Ravi Zacharias International Ministries before being diagnosed with advanced stomach cancer last August, took to his social media pages on Sunday night to inform his followers that he's been evacuated from his home and transported to a hospital due to the impact of Hurricane Harvey.
The evacuation came hours after Qureshi posted a "dire" prayer request as floodwaters surrounded his home on Sunday. Just weeks after having his stomach removed due to severe bleeding that could have led to his death, Qureshi said he only had a couple days supply of tube feedings and had no way of getting back to the hospital if something went wrong with his health.
"Good news: I was evacuated and am now back at the hospital!" Qureshi wrote in a Sunday Facebook post. "My family is still at home, though, please pray the water doesn't rise any further and that we get power back sooner than later."
Along with the post, Qureshi included a video that he originally intended to post earlier with his initial prayer request. The video shows Qureshi outside of the front door of his home. In the video, he turns the camera around to show viewers the floodwaters rushing through his yard.
"We are here in Houston with these historic floods. I mean, this is catastrophic," he said in the video. "As you can tell, water has already made it into our garage. ... This is pretty bad."
"They are expecting a few more days or rain. I don't know what is going to happen," he added. "Our house may probably flood. Some of the houses next to us already have."
In a previous video blog explaining that he had been released from the hospital after three weeks at Baylor St. Luke's Medical Center and two weeks at the University of Texas MD Anderson Cancer Center, Qureshi described the life-threatening situation with his liver.
"[T]he doctors report that my liver is shot through with cancer right now. If I'm looking a little bit yellow to you it's because for some reason, they can't figure it out, my liver won't calm down," Qureshi said.
"It's the numbers of certain enzymes just won't get back to normal and so ... I had two separate doctors sit down and explain to me that, 'Nabeel, if these numbers get worse, you may enter into liver failure and there is nothing we can do for you at that point. That will be the end.'"
Qureshi asserted that he's still holding onto hope that God will heal him of his illness.
"I am contending for healing. I am asking God to heal. I believe with all my heart that God has the power to heal in the blink of an eye," Qureshi explained. "But, my faith in God isn't shaken by whether or not He will heal me. I will believe in God no matter what. I trust him. He is sovereign and I love him."
The GoFundMe account that Qureshi established earlier this year to help him pay for non-covered medical expenses has amassed over $484,000 in donations.