Candace Cameron Bure Wants to Be 'Part of the Answer' to Solve America's Racial Problems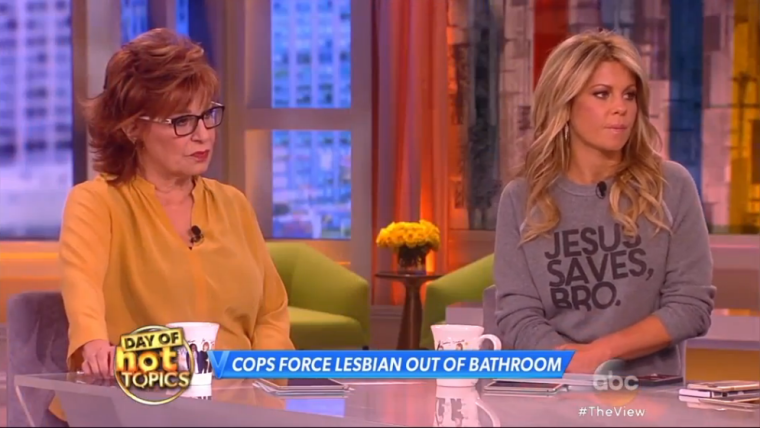 Simply because an individual is white doesn't mean they don't have compassion or understanding for issues affecting black people, according to "The View" co-host Candace Cameron Bure.
That's the message actress and TV personality Candace Cameron Bure made clear this week on "The View" after panelist Sunny Hostin asserted that because Bure's two sons, Lev, 16, and Maksim, 14, are white, Bure didn't have to worry about their safety when it came to their treatment by police.
The "Fuller House" star stressed that while she hasn't had to talk to her sons about potential dangers should they have an encounter with police, she still cares deeply about possible police brutality against minorities and wants to help bring about a resolution.
"I haven't had to have that conversation, and yet within my family, I have black nieces and nephews," said Bure. "I have cousins and just extended friends — I have many black people in my life. And no, I haven't had to have those conversations with my own children, but it doesn't mean my heart isn't compassionate.
"Doesn't mean I may not understand it from the personal level that you [Sunny Hostin] will, but I want to be part of the answer. I think we all do."
Bure added, "The bottom line is it starts with our communities. Each of us taking the responsibility on ourselves. Whether you're white, black, Asian, old, young, Christian, Muslim — whatever. And we deal with it together as a community, and have these conversations and invite people that maybe are out of our comfort zone in to have that conversation."
"The View" panel discussion on race was sparked by recent remarks from former New York city mayor Rudy Giuliani who asserted that the Black Lives Matter movement is racist and anti-American and raised he issue of black-on-black crime which had led to the murders of more than 1,800 people in Chicago just this year, many of them children.
During an interview this week on CBS' "Face The Nation" Giuliani said black parents need to teach their children how to be respectful to police and that they are more likely to be murdered by other black teens.
"The real danger to black Americans 99 out of 100 times is other black kids who are going to kill them," Giuliani said.
Listen to Bure's comments about race relations on "The View" here: