Casting Crowns' Frontman Mark Hall Talks Life After Cancer and 'The Very Next Thing' (Interview)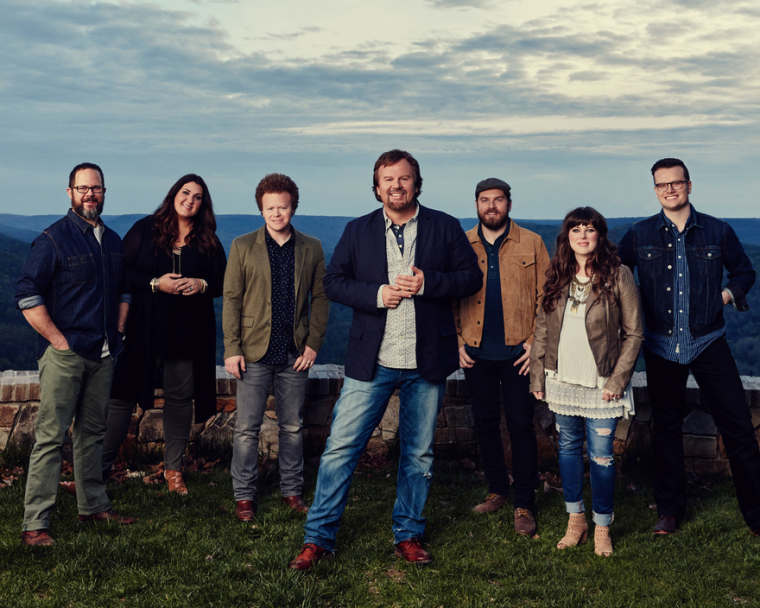 As multi-platinum, Grammy Award-winning band Casting Crowns release their new album, The Very Next Thing, frontman Mark Hall opens up about his battle with cancer and the important theme behind the new record.
Casting Crowns' eighth studio album is focused on leading people to God with honest songs that feature an upbeat and fresh sound. Surpassing 10 million albums in sales, Billboard's top-selling Christian act has been making music with the message of hope in Christ since 2007 and are showing no signs of slowing down.
"All of the albums are personal to us because the songs that we write come out of our ministries in the local church. I've been a youth pastor, and this past Sunday I just celebrated 15 years at the church that I'm at now, in South Atlanta, Eagle's Landing First Baptist," Hall said in an interview with The Christian Post. "Any song that you've ever heard from Crown, before it was a song it was a Bible study, or a devotion or a moment or situation that has risen out of being a minister to families, and just loving on teenagers and their parents and walking through our own struggles.
"I always say this: If we sing a song about a girl, it's a song about a girl — this stuff is happening, this is real life," he said. "That's what makes Christian music so awesome because most genres sing about real life."
In March 2015, right after Casting Crowns released their album Glorious Days: Hymns of Faith, God answered the prayers of thousands around the world who prayed for Hall to survive his battle with cancer. Doctors successfully removed a cancerous growth on his right kidney and the frontman admits that the experience changed his life forever.
"Between these two records I was diagnosed with cancer and had a kidney removed. I went through a good five months of a bit of a storm in our family. When you're in youth ministry you're always about helping other people get through their stuff. I'm the guy that's helping everybody else. 'It's going to be OK, you're going to get through this and I'll be there.' And all of a sudden, I'm the one getting the phone call from the doctor and I'm the one hearing all this stuff. It really humbled me in a lot of ways because I don't hurt well in front of people," he said.
The Georgia native admitted that even though he's a public person, being on stage and being a pastor, he wasn't used to being taken care of because in the past he would only let people see what he wanted them to see.
"I'm not really good at getting comforted, so I really had to walk through letting the church love me and pray for me and know my business, and it was so good for me," Hall said. "Now, when I sing even old songs of ours, when I sing 'Praise You Through The Storm' — I always knew what it was about because I wrote it for friends going through cancer, but now having been in it, it's a whole new world."
The talented singer-songwriter described cancer by comparing it to a natural disaster that leaves one hopeless.
"Cancer is kind of like an earthquake. There's a lot of ways to deal with things in life. If there's a storm you run for cover. If there's a fire you get away from it. But when the earth under you shakes, what do you do? Cancer is an earthquake. It just shakes everything up," he said.