Casting Crowns Tours Ken Ham's Ark Encounter; Mark Hall Compares It to Visiting the Holy Land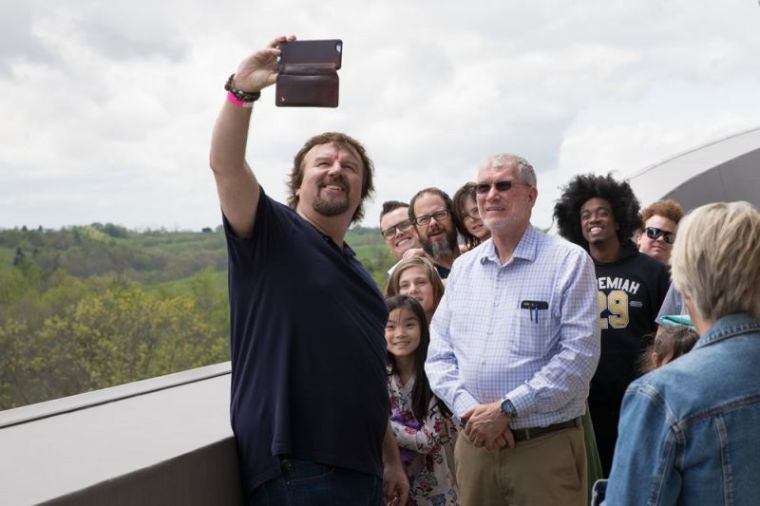 Popular contemporary Christian band Casting Crowns recently toured the Ark Encounter life-sized Noah's Ark replica in Kentucky, Answers in Genesis President Ken Ham revealed, with frontman Mark Hall comparing it to visiting the Holy Land.
"I compare this to getting to go to the Holy Land for the first time, and there were all these pictures in your mind of what it would be like when we read Scripture and then we were on a boat in the middle of the Sea of Galilee and things came together," Hall reportedly said of his tour.
"And just walking up ... and seeing this boat, ... it's all these abstract images ... of what could have been, and you're standing in it, and it really is a bit of a foundation for your mind to work with. It reconciles things."
Ham said he was "thrilled" by the band's visit, adding that Hall and his wife and children had previously toured the Ark.
"Though they could only visit briefly, they wished they'd had more time to look at everything in detail. After all, there's so much to see between the Ark itself, the three decks full of exhibits, Emzara's Kitchen, and the Ararat Ridge Zoo," Ham wrote last week.
"Hopefully they will be able to come again and spend more time touring the Ark. They told me they intend to come back with their families and friends."
The Ark Encounter opened to the public in July 2016, with Ham telling The Christian Post in a phone interview at the time: "In a world that is becoming increasingly secularized and biased, it's time for Christians to do something of this size and magnitude."
He added that the Ark's purpose is "To remind the coming generations of the truth of God's Word. It's our way of presenting the truth of God's Word to the world."
The Young Earth Creationist regularly posts photos of crowds at the theme park on his Facebook page, and last week said that "record crowds" continue to pour into the Creation Museum, also in Kentucky.
Hall and Casting Crowns have been encouraging Christians to step out of their comfort zones, and in September 2016 told CP that the band wants to remind believers that there is a next step for everyone.
"All through Scripture we see that all of us believers are in a different stage of next, there's a next step for us, and that's something that we ought to be doing. We're a great generation which is great in many ways, but it's lazy in many ways too," Hall told CP at the time.
"There's something to do with what God has put in you. We're all in that stage and that's what this record is, it's all different stages of next in people's lives and what God can do through it," he added.