Catholics Turning to Protestant Churches in Latin America to Find Relationship With God, Survey Finds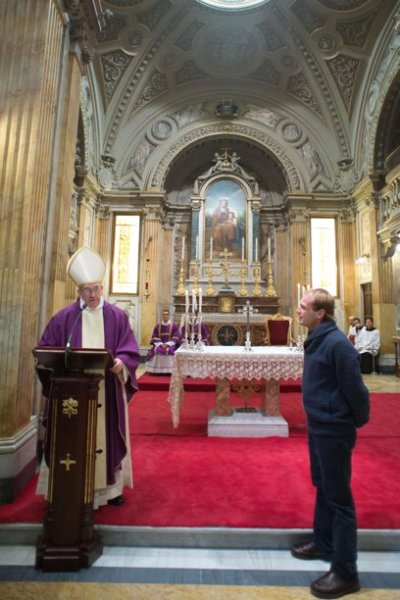 A new Pew survey found that Latin American Catholics are increasingly leaving the Catholic Church, either to join evangelical Protestant churches or are abandoning religion altogether. The survey participants cited a search for a personal connection with God as the biggest reason for their shift.
The wide-ranging survey, released on Thursday, reported that although 69 percent of adults across the region identify as Catholic, in almost every country surveyed there was a reported net loss of Catholics in terms of people raised Catholic and currently Catholic. Overall for Latin America as a whole, 84 percent of the population was raised Catholic, but only 69 percent identify as part of the Catholic Church now. By contrast, only nine percept of Latin America's population was raised in the Protestant tradition, but today 19 percent identify as Protestant. The number of religiously unaffiliated people is also rising, going from four percent raised without religion to currently eight percent identifying as no religion today.
As for various reasons why Latin Americans are leaving the Catholic Church, 81 percent of those who responded said that they are seeking a personal connection with God; 69 percent saidthey enjoy the style of worship at a new church, while 60 percent said that they wanted a greater emphasis on morality.
"Much of the movement away from Catholicism and toward Protestantism in Latin America has occurred in the span of a single lifetime. Indeed, in most of the countries surveyed, at least a third of current Protestants were raised in the Catholic Church, and half or more say they were baptized as Catholics," Pew pointed out.
Pew also highlighted that although Pope Francis has drawn much attention since his appointment in March 2013, only in his home country of Argentina, as well as in Uruguay, do the majority of ex-Catholics express a favorable view of the pope. In the other Latin American countries, only roughly half of ex-Catholics have a favorable view of the pontiff.
Uruguay has also been identified as having the largest percentage of religiously unaffiliated adults in Latin America, with close to 37 percent of its population. That number varies considerably across the region, with Bolivia, Peru and Paraguay all having less than 5 percent religiously unaffiliated people.
Young Hispanics in the United States have also been leaving the church and joining Protestant denominations according to reports. A Boston College study released earlier this year found that 59 percent of priests who serve Hispanic communities are older than 55, creating a generational gap.
"There are very few efforts in the Catholic Church to reach out to Hispanic youth, that's a major red flag for our institution because more than 55 percent of Catholic youth in the U.S. are Hispanic. If the Church doesn't reach out to this generation, we're going to risk losing them," Hosffman Ospino, an assistant professor of theology and ministry at Boston College and lead author of the report, told The Christian Post at the time.