Charles Krauthammer and the Beginning of Wisdom
I enjoy listening to Charles Krauthammer. This Pulitzer Prize-winning columnist brilliantly weaves together logic, common sense, and the principles of freedom. Yet for all of his dogmatism in the realm of politics, he doesn't spend much time discussing faith and religion.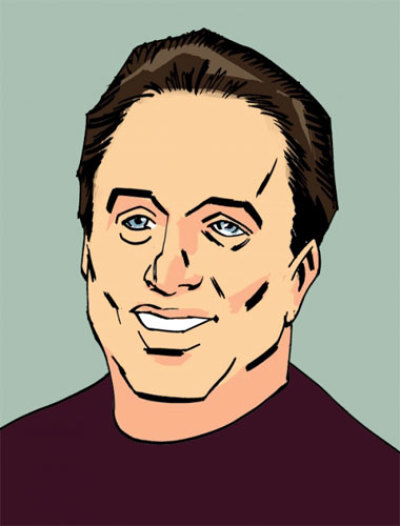 In an interview with The Daily Caller about a year ago, Charles revealed a fascinating aspect of his spiritual worldview. He stated, "There was once a philosopher who said, 'I don't believe in God, but I fear him greatly.' That's about where I am."
Well, it's a start. As Scripture tells us, "The fear of the Lord is the beginning of wisdom." (Psalm 111:10) And so I suppose we could say Charles has the beginning of wisdom.
Krauthammer was raised in a Jewish family. The Old Testament of course is the historical foundation for Christianity. And so from his childhood, Charles received the building blocks for a solid faith in God.
During his first year at Harvard Medical School, Charles was paralyzed in a diving-board accident. He immediately responded with courage, and has maintained a positive outlook in spite of his physical limitations. Charles is not a bitter man. Far from it. He is incredibly optimistic and hopeful. It takes a wise man to make the most of life in the face of such arduous circumstances.
One might assume Charles would have brought his pain and his heart to God in the midst of such adversity. But that doesn't seem to have happened, at least not yet.
Natural man, regardless of his IQ, is capable of fearing God. In fact, the Lord created each of us with a conscience. It works to guide us in the direction of right and wrong. And it helps us to recognize that there is an ultimate Lawgiver who gets to define "right" and "wrong."
And yet a fear of God is only the beginning. As Charles honestly admits, a fear of God does not guarantee you will actually believe in God. Talk about a paradox.
How can something so illogical reside within the soul of such a logical person? But that's exactly what seems to be occurring not only in the heart of Charles Krauthammer, but also in the hearts of all those who have not yet progressed beyond the beginning of wisdom. Their spiritual advancement has been thwarted. They have become stuck at "fear."
While a fear of God may prevent you from engaging in flagrant immorality, it cannot connect you to a loving Father in heaven. The fear of punishment, either from a parent or the Lord, is not enough to establish a healthy relationship. Love must be part of the equation. It must become personal, such as the loving relationship which Charles has with Robyn, his wife of 40 years.
Let's face it. Fear doesn't build relationships. Love does.
I find the life of Charles Krauthammer to be a poignant display of courage, self-control, and genuine respect for others. And the groundwork is there for a deep experience of spiritual reality and divine acceptance. The missing link is the same piece which was missing 500 years ago in the life of a young man named Martin Luther.
After encountering a frightening thunderstorm while walking back to law school in 1505, Luther vowed to become a monk out of fear. But it would be another 14 years before Luther would become a Christian out of faith.
Martin Luther knew from firsthand experience what it meant to fear the wrath of God. But his infant baptism, Catholicism, and religious rituals had not produced a personal and loving relationship between himself and God. It was only when Luther placed faith in the Gospel that he advanced beyond the beginning of wisdom. Luther met Christ through faith alone, and a whole new world opened up for him.
God used Luther to lead many to faith in Christ. But Luther himself was just a man, and far from perfect. Luther's shortcomings were on full display late in his life as he expressed deep animosity for the Jewish people. He hated the fact that so many Jews in his day rejected Christ as the Messiah, and in his anger Luther took it personally. It is a sad appendage to an otherwise marvelous life. Luther, like most people, had a major blind spot.
In similar fashion, Charles Krauthammer is missing a vital element in his life. While Charles has been far more gracious to Gentiles than Luther was to Jews, Charles has been less accepting of the God of Abraham, Isaac, and Jacob. Luther developed a vengeful attitude toward Jews, while the nominally Jewish Krauthammer has a lack of insight regarding the most famous Jew of all time.
If Charles would come to embrace the Savior whom Luther knew, Charles might quickly pass Luther in one aspect of Christian living; namely, the way in which he speaks of those who reject the Messiah.
At the end of the day, the most brilliant men who have ever lived were mere mortals. Like each of us, they have all had their failings. They have all had their blind spots. And some of them didn't advance beyond the beginning of wisdom.
God began the Bible with the words, "In the beginning." But there's a lot more to the story than just a beginning. It's a story of love, grace, relationships, pain, and treating others with the kindness of Christ.
In that same interview with The Daily Caller, Krauthammer stated, "I would associate myself with Einstein's conception of God." Einstein was another exceptional man who had the beginning of wisdom. Yet by his own admission, Einstein was lacking any belief "in a God who concerns Himself with the fate and the doings of mankind."
How tragic. Unless you come to know how God concerned Himself with the doings of mankind, you will fail to advance beyond the beginning of wisdom. And you will live and die without any knowledge of Christ's love, and without a relationship with the One who left heaven in order to redeem man for eternity.
It's always interesting to see the way intelligent people address the spiritual longings of their soul. Some opt for philosophy. Others for politics. And still others for morality of one kind or another. But only one path connects the dots and makes sense of it all. Only Christ and His cross provide man with a spiritual understanding of pain, fear, faith, love, wisdom, eternity, and life on earth. No other worldview comes close to presenting God's will and God's love in such a beautiful and coherent manner.
Luther and Einstein have made their choices. Krauthammer, like yourself, still has time to add to his learning, and to advance beyond the beginning of wisdom.
Either way, I will continue to enjoy the political common sense which Charles shares so eloquently. But between you and me, I sure hope he meets the Savior who loves him. Personalities and politics aside, Charles has a soul. And that's why, unlike the animals, Charles is capable of experiencing fear of the One he doesn't even know yet. Luther felt that same fear long before he met the Savior. And perhaps you do too.
You don't have to be an Einstein to love the Lord as the Shepherd of your soul. You just need the faith of a child. And a willingness to be loved and forgiven, as your Creator brings you beyond the fear into a relationship of eternal acceptance.
"There is no fear in love. But perfect love drives out fear, because fear has to do with punishment. The one who fears is not made perfect in love." (1 John 4:18)
The beginning of wisdom is a good start. But by itself, it can never make you "wise for salvation." (see 2 Timothy 3:15) Are you ready to move beyond the starting line of spirituality, and actually meet the God you have up until now only feared?
As Zig Ziglar wisely said: "Where you start is not as important as where you finish."
Dan Delzell is the pastor of Wellspring Lutheran Church in Papillion, Neb. He is a regular contributor to The Christian Post.