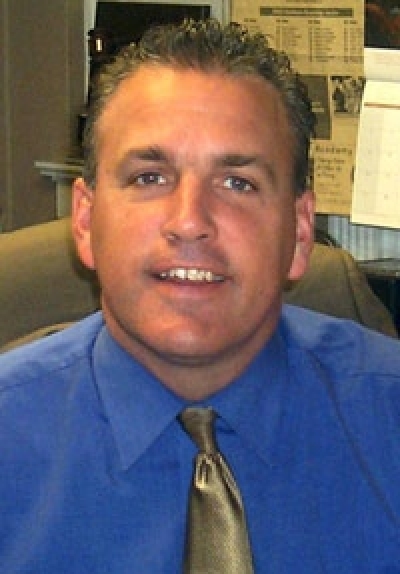 Charlottesville, Virginia, serves as a sad commentary on race relations in America. We are as divided as ever over our past, our present, and our future. We are divided on a whole host of issues. Fair or not, some have attributed to President Trump the license for some to vent their putrid hate against their fellow Americans. As the long-time pastor of an increasingly cross-cultural, multi-generational historic church located in a multi-cultural community my heart is grieved to its core.
What are we to make of these developments? The Christian faith can assist culture at large by a recovery of the notion of "sin." Yes, that good, old fashioned word "sin." That word is more sophisticated than one might imagine. We are, all of us, sinners, alienated from the God who created us, alienated from the "true self" God desires for each of us and, therefore, alienated from each other. We cannot know each other because we do not even know ourselves or the God who created us.
Karl Menninger (1893-1990), the famous psychiatrist and founder of the Menninger Clinic, wrote a book in 1973 entitled, Whatever Became of Sin? Not necessarily known as a staunch Christian he noted that after years of study, research and the counseling of thousands of individuals, the only category he could find to account for all of the "psychoses" he saw in his patients was the Christian concept of sin.
Sin, though somewhat mysterious as a concept, nevertheless has great explanatory power. Menninger then asked this searing question, if the notion of sin can account for so much of human tragedy, why were Christians running away from their own message and, therefore, the remedy? How does sin apply as an explanation for Charlottesville, Virginia?
Sin and identity politics have led "some" to believe that whites are superior to people of all other skin colors and therefore justified in their supremacist, nationalistic pride and anger; that blacks are superior and are therefore justified in their aggrieved hate; and that all of us are forever divided from each other.
Further, "some" whites are angry about "losing their country" and are therefore justified in any aggressive actions in order to reclaim it; "some" blacks are angry at losing a country that they never possessed in the first place and are, therefore, justified in any action that might be needed to reclaim a nation for themselves. All of this is sinful foolishness; it is contrary to biblical truth, especially Acts 17:26-27:
"And He (God) made from one man every nation of mankind to live on all the face of the earth, having determined allotted periods and the boundaries of their dwelling place, that they should seek God, and perhaps feel their way toward him and find him. Yet He (God) is actually not far from each one of us..."
God made one humanity not multiple humanities. Sin entered the scene as God's creatures sought to supplant the "godness of God." Those whom God created wanted to play God. We want to be our own gods, ruling ourselves and the lives of others. (For example, slavery is playing God.) Alienation and condemnation resulted.
Alienated from our Creator God, we divide to conquer and rule. God was and is displeased. It is the judgment of the Tower of Babel in retro. Having rejected the God who made us we also reject all those whom God has made, especially if those persons are perceived to be not "like" us. Thus, sinful tribalism raises its ugly head.
Rather than have genuine discussions and civil arguments — even divisions — over real, moral and truth issues, we divide over group identity, shallow political ideologies, and simplistic, surface issues.
The true dividing line in America is not skin color or nationality, but whether or not we have embraced the God who created us and the reconciling gospel of Jesus Christ. There is no room for racial superiority and there is no room for social anarchy or identity politics. These are all sorry substitutes for our true identity as part of God's good creation.
As the late Russian dissident Aleksandr Solzhenitsyn(1918-2008) once noted in his infamous 1978 Harvard Commencement address, the dividing line between good and evil does not run between east and west, through white and black, or through nationality, but runs right through every human heart. We are all sinners, alienated from God and isolated from each other.
Just as the Christian faith can offer an analysis of the sinfulness of Charlottesville so, too, can it offer a remedy in the good news. Only the gospel can remedy this deep-seated problem. The gospel liberates us from sin and renews the "true self," obliterates our alienation from our Creator God and, in the end, reconciles us with others equally created in God's image.
My high school history teacher (RIP Mrs. Brocket) once told all of her students that none of us could afford to be prejudiced because ultimately we all come from one line of ancestry. How true this is. (Eph. 2:11-22) There is no room for racial arrogance or racial anarchy. This is why gospel people must be preaching and living the truth that in Jesus Christ we are one new man. Shame on us when we don't. Until that day dawns the struggle for gospel unity and reconciliation continues.
Dr. Kevin Shrum is pastor of Inglewood Baptist Church and Assistant Part-time Professor of Religious Studies at Union University, Hendersonville Campus