China Cracks Down on Christian Leaders by Ordering Pastors to Carry 'Nazi-Like' ID Cards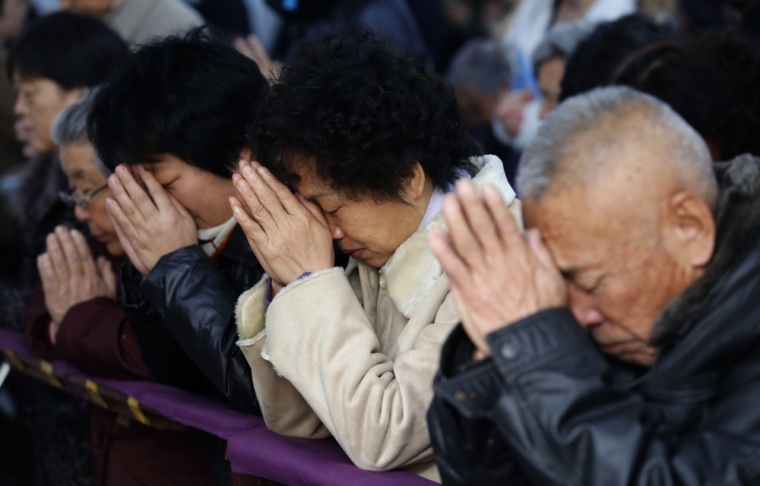 The Communist Party in China is enforcing a new policy requiring Roman Catholic officials to carry ID cards stating their religious affiliation or risk losing the right to preach. Christian groups say this is another attempt by the regime to thwart the growth of the Christian faith in the country.
Catholic News Site UCA News reported that Buddhist monks are already being required to carry such ID cards, and by the end of the year the same will be expected of Catholic and Taoist priests.
"Protestantism and Islam — the other two of China's five officially recognized religions — will surely face orders to follow suit in the near future," the report suggested.
Persecution watchdog groups, such as International Christian Concern, have called the ID card requirements "Nazi-like."
"ICC is distressed to hear of the Nazi-like identification credentials for Christian leaders in China. Our concern is that this new requirement will force many churches and their leaders underground," said ICC Advocacy Manager Nate Lance.
"It is becoming ever clearer that the communist government and ardent Maoist President Xi Jinping is concerned over the growth of the Christian faith in China. We strongly request that the government rescind these requirements for all faiths, allowing the Chinese people to worship as they please," Lance added.
Religious leaders found without their ID cards will reportedly be banned from engaging in religious activities, said the State Administration for Religious Affairs, which governs religious activity across the world's most populous nation.
There has been an increasingly growing crackdown of churches in China, with a government campaign forcefully removing rooftop crosses from churches in several different provinces, which has led to the arrest of hundreds of activists and church goers.
Earlier in February, the Chinese government also arrested and formally charged Pastor Gu Yuese of Hangzhou's Chongyi Church, the largest government sanctioned church in China. Though Communist Party officials say that Gu is being investigated for embezzling funds, groups such as China Aid have said he is being punished for standing up to the crackdown on churches.
News of the new ID card requirement follows a Human Rights Watch report which highlights the growing problems of religious persecution in China. The report noted that the government's campaign has led to the demolishing of entire churches in Zhejiang Province, considered the heartland of Chinese Christianity.
The Communist Party continues to deny that it is infringing upon the religious freedom rights of its citizens, with party member Li Yunlong writing in China Daily that human rights criticism is "a product of subjective bias and prejudice" with "no foundation in reality."
"In China, all citizens can freely choose their own religious beliefs, express their beliefs and take part in religious activities. The social environment is constantly improving for the prosperity of religion in China, and society has become more and more objective and reasonable toward religions," Li argued.
China Aid President Bob Fu told The Christian Post in an interview earlier this month, however, that the government is very concerned about the growth of Christianity, since Christians now outnumber the members of the Communist Party.
"The top leadership is very increasingly worried about the rapid growth of Christian faith and their public presence, and their social influence," Fu told CP.