Christian Athletes Benjamin Watson, Russell Wilson, Jeremy Lin in Awe of Steph Curry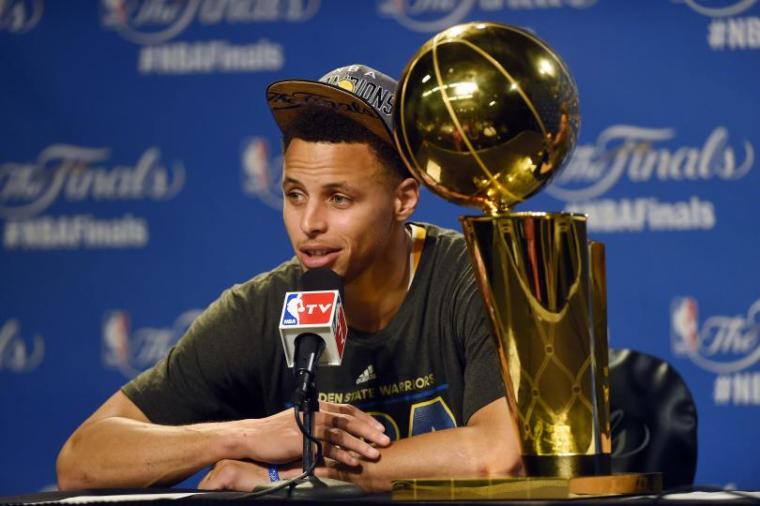 When Steph Curry heats up on the basketball court, his fellow Christian athletes take notice.
Baltimore Ravens tight end Benjamin Watson can't help but notice that God has a hand in Curry's game even though the 28-year-old, two-time consecutive NBA MVP and Golden State Warriors point guard practices hard to develop his accurate three point shot.
"I know he works extremely hard to perfect his craft. But this young man has a God given gift to shoot the ball," Watson tweeted. "@StephenCurry30 Amazing."
Another NFL player, Seattle Seahawks quarterback Russell Wilson, has also applauded Curry.
"Ice Cold. @StephenCurry30," Wilson tweeted.
Last year, Wilson also made sure to highlight Curry's hard work.
"That boy @StephenCurry30 is unreal," Wilson tweeted. "And he does it with straight class. #HardworkPaysOff."
Curry's fellow NBA point guard, free agent Jeremy Lin, also took notice of the Warriors star's skill in recent weeks.
"Stephs release takes as long as it takes for me to blink... #cheatcode. And before you try...save me the racist comments," Lin tweeted during the Warriors and Oklahoma City Thunder series. "This has to be one of the best series we've seen in awhile…"
While Curry has earned respect from both his peers and countless fans, he is not interested in people thinking he is the best player in the NBA. Last April, the Christian athlete made it clear that he breaks records for more than just the fame and accolades.
"I have certain guys who I looked up to. Jordan, Kobe, those guys. Passing that on to doing my part to kind of keep that influence of basketball where it should be is kind of why I play the game," the Golden State Warriors point guard said in a USA Today report. "For the youth that are watching today's game and where it is, that would be something very special, in 15 or 20 years, (to) hear stories of kids growing up watching me play and being inspired by what I do on the floor, and how I play the game and what not."
Curry insists that his faith plays a vital role in his professional career where he just made history with a second consecutive NBA MVP honor in a unanimous vote. While gracing the cover of the new May/June 2016 issue of the Fellowship of Christian Athletes FCA Magazine, Curry explained the influence of his Christian faith.
"I've always been a believer that the Lord has put whatever talent in you, [and] whatever gift He has put in you, He wants you to get the most out of that. He wants you to succeed," Curry says. "He wants you to pursue and work and be passionate about it. It's not about getting any of the glory for yourself; it's all for His [glory]. That's where you have to keep perspective. Work at it and do all you can so you get the most out of yourself, but do it for His will."