Christian Bakers Fined for Refusing to Make Bert and Ernie Gay Marriage Cake Back in Court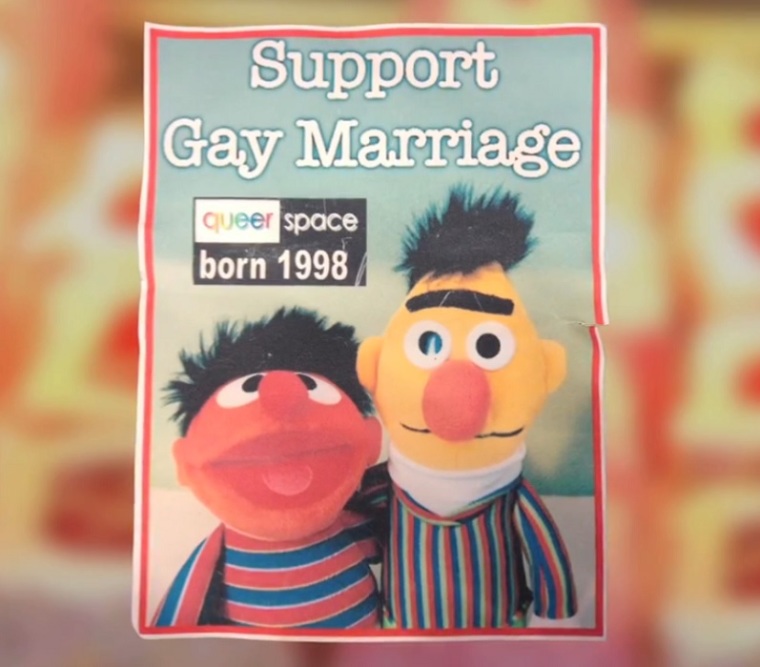 The Evangelical Christian bakers who turned down an order for a pro-gay marriage cake in Belfast are back in court seeking to overturn a decision that found them guilty of sexual discrimination, arguing that they could not support what they believe is "sin."
"They could not in conscience provide a product with a message that was inconsistent with their deeply held religious beliefs in circumstances where the evidence was clear that they believed that to do so would be sinful," Barrister David Scoffield QC said, talking about Daniel and Amy McArthur of Ashers Baking Company.
"This was not a refusal to sell a cake, it was about the refusal to sell this particular cake," he added, according to The Irish Times.
The couple were found guilty of sexual discrimination by District Judge Isobel Brownlie who issued the ruling at the Belfast County Court in May 2015 after LGBT activist Gareth Lee took them to court in 2014 for refusing an order.
The bakers declined to make a cake featuring the "Sesame Street" characters Bert and Ernie with a pro same-sex marriage slogan. They explained that their opposition stems from their deeply held religious beliefs, and were fined £500 (U.S. $775) in damages, which Lee said would be donated to charity.
Scoffield said the case is more than just about the baking company, but touches on questions of freedom of practice throughout the U.K.
"It makes it extremely difficult for any business such as a printer or someone who, as we have seen in this case, creates T-shirts or creates cakes, to run any kind of bespoke service if faced with the position that someone could come through your door and order something which is clearly objectionable," he told the appeals court of three senior judges.
Daniel McArthur explained that the couple's stance against gay marriage is based on their views of the Bible.
"The Gospel says that we're all sinners and God is the great Judge. None of us can hope to stand before Him on our own strength or our own goodness because we have none," the baker said.
"But we're thankful that Jesus Christ has lived a perfect life, He died an atoning death, and He rose from the dead so that we can be reconciled and have peace with God.
"And it's this hope that sustains us, it is this that gives us joy and it will sustain us whether today we win or we lose this case."
Deputy Director for Public Affairs at The Christian Institute, Simon Calvert, who has supported the McArthurs throughout the trial, argued that the couple has been "patient and gracious" in what they have faced.
"Now it's over to the lawyers to make their arguments in court. It's going to be an interesting few days. We think our case is a robust one and we trust that the judges will see it the same way," Calvert said.
As for the cake in question, which was supposed to be decorated with the words "Support Gay Marriage," Sesame Workshop has in past unrelated cases denied that Bert and Ernie can be seen as gay characters.
"Bert and Ernie are best friends," a 2011 statement read. "They were created to teach preschoolers that people can be good friends with those who are very different from themselves. Even though they are identified as male characters and possess many human traits and characteristics (as most Sesame Street Muppets™ do), they remain puppets, and do not have a sexual orientation."