Christian Bale on Playing Moses: 'He Was a Very Troubled, Tumultuous Man'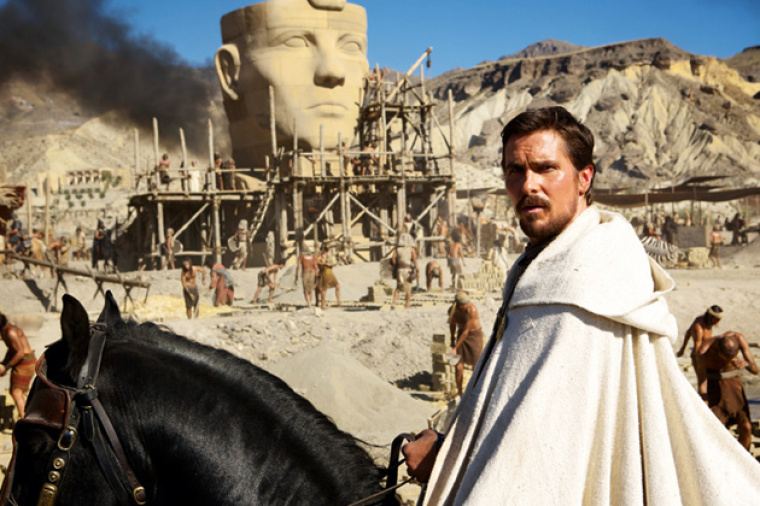 Christian Bale, who plays Moses in the upcoming "Exodus: Gods and Kings," spoke about portraying the Biblical figure during a recent screening.
"The big one for me, other than realizing I had no idea about Moses at all, just how complex a character he was," the actor said at a Q&A after the screening. "He was a very troubled, tumultuous man and mercurial. But the biggest surprise was the nature of God. He was equally very mercurial."
Bale admitted that he was not very knowledgeable about the Bible and had to do some significant research for the role. He not only read the Torah, which "took a bit of time," the Koran, and Moses: A Life by Jonathan Kirsch. Even though the role required a great deal of seriousness, Bale still took time to relax and enjoy a more humorous portrayal of the Biblical figure.
"You have to have humor when you are playing something as serious as this," Bale said. "You have to have comedy in your life everyday on the set."
"Exodus: Gods and Kings" is the latest in a series of Biblically-based or inspired films. Hollywood has made a turn towards the Biblical, with a host of movies including "Noah," "Left Behind," "David and Goliath," even "Heaven Is for Real." It's a new trend in the secular entertainment industry, one that has Christians divided and even upset if a film does not exactly follow the Bible story.
The film is directed by Ridley Scott, who told The Hollywood Reporter that he wanted to take on the story of Moses because it was "epic in scale, and second of all, the Moses story was a massive challenge, which I really love."
"I wanted to explore the complexity of his character, and I was stunned by the giant lifespan story and what he went through," Scott added. "The idea that they [Moses and the Pharaoh Ramses] were brothers and then rivals and later go to war with each other was very interesting."
"Exodus: Gods and Kings" opens in theaters Dec. 12 and features Bale, Sigourney Weaver, Aaron Paul, and Ben Kingsley.