Christians and Climate Change: Don't Shut Down the Debate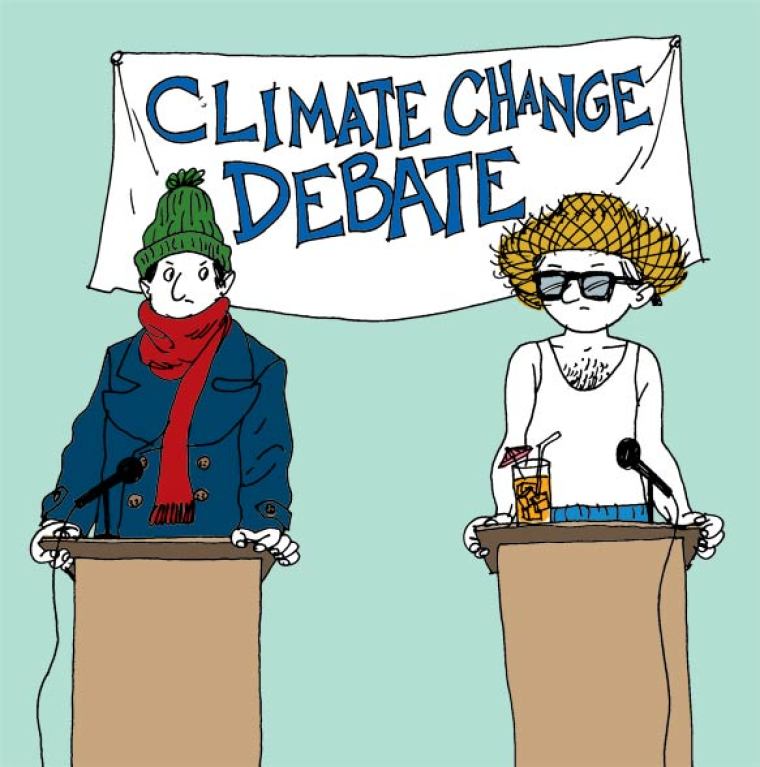 Civil debates over climate change can lead to greater understanding and will strengthen our policy prescriptions. Therefore, we the editors of The Christian Post pledge to continue offering our news site as a forum where all sides in this debate can advocate for their position.
We recognize that Christians take various positions on these issues.
Some Christians want carbon controls because of their admirable care for the world's poor, arguing that a rise in sea level and angry storms will wreak havoc among the most vulnerable.
Other Christians believe caring for the poor is directly tied to allowing the use of fossil fuels to raise the standard of living above the poverty level.
Next week on Earth Day, there will be pressure on world leaders to sign The Paris Agreement on Climate Change, buttressed by arguments that the "science is settled" and the "debate is over." These arguments will be contributing to a closed-mindedness that blinds people to the broader implications of climate change policy proposals.
Even more troubling is the growing movement among some progressives over the last two years to use government force to silence critics. What started as a seemingly off-the-wall comment from a Rochester Institute of Technology professor in 2014 has "progressed" into a full-fledged project at the Justice Dept. to explore whether racketeering laws used to catch mobsters can be applied to those who question the conclusions of climate control advocates. And last week, a group of 17 attorneys general, from 15 states, the District of Columbia and the Virgin Islands joined that effort.
The science is not settled. When the computer simulations offered by climate scientists have continually failed to accurately predict climate change, clearly there is more work to do.
On the other side, it would be wrong-headed to assume that the carbon once stored underground being released into the atmosphere by burning fossil fuels will have no effect.
To know the answer, we need more and better science. To argue that there is such a thing as settled science is to violate a basic premise of the scientific method — knowledge is gained through testing and retesting of alternating hypotheses.
Christians on all sides should agree that criminalizing debate is never moral. We should have more debate, not less, before determining a U.S. policy.
The intellectual prejudice and dogmatism of the "science is settled" crowd are already evident in their failure to engage the actual arguments of their ideological opponents.
Example 1: They fail to recognize there are more than two positions. Besides the arguments that fossil fuels do/do not cause climate change, their are other positions, such as 1) fossil fuels do cause climate change, but the effect is small; 2) fossil fuels do cause climate change but the effects are both positive and negative; or 3) fossil fuels do cause climate change, and the effects are large and negative, but the proposed solutions won't work.
Example 2: They fail to recognize their critics' concerns about poverty. Increasing the costs of energy will hurt the poor, the critics say. This is a valid concern that should be addressed, not dismissed with accusations of "science denial."
Tomorrow, Sen. James Inhofe, R-Oklahoma, will hold a hearing laying out the high economic price of energy controls for U.S. families, especially the poor. Based on past experience, we expect critics to ridicule these arguments. Christians should take the initiative in resisting such shaming tactics.
The debate should continue. Christians on all sides should wholeheartedly defend the right of every American to ask questions about U.S. policy, and of every scientist to conduct research and publish results free of political pressure.
The politics of shame, and the rejection of First Amendment speech, are direct threats to American society, to the Christians who thrive in it and to genuine scientific research, which always must be free to go wherever the evidence leads. Protecting these rights is undeniably the moral high ground.
"As iron sharpens iron, so one person sharpens another." (Proverbs 27:17)
All sides of this debate should try to persuade others in open, civil dialogue. Let's continue to sharpen one another in Christian love.