Christian College Under Fire for Turning Away Gay Student Who Only Needed 6 Credits to Graduate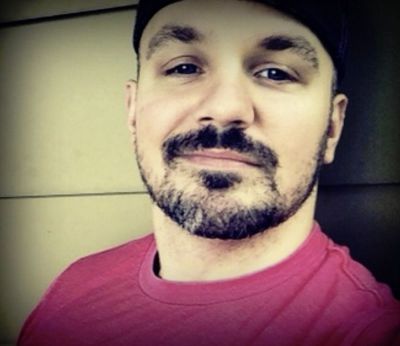 A private Christian college in Pennsylvania is under fire after a former student took to Facebook to explain how he was turned away from finishing his degree because he is gay.
Clarks Summit University, formerly known as Baptist Bible College, has defended its decision not to readmit a former student Gary Campbell.
Campbell applied to be re-enrolled at the school this fall so that he could finally finish his last six credits and earn a degree 15 years after he left the university and eventually joined the U.S. Navy.
At the end of August, Campbell asked his friends on Facebook if they knew a good attorney who could assist him after being denied readmission.
"The Dean of Men called me this week to inform me that because I am a homosexual I am no longer eligible to be a student," Campbell wrote. "I wrote an appeal letter to the administration and just received word today that I am 'dismissed as a student.'"
Campbell told Fox56 that he attended the school from 2001 to 2003. He said that he tried to turn away from homosexuality at the time because he believed it was "sinful and wrong." Although Campbell thought that he could change, he eventually dropped out of college to save money.
Unable to transfer his credits to another university, he later decided to join the military. Now, Campbell openly admits that he no longer believes homosexuality is sinful.
The CSU student handbook has a section that calls students to "strive for moral and sexual purity in body and mind."
The handbook bans things such as public displays of affection and use of porn websites. It also clearly states that students "are not to engage in and maintain same-sex romantic or sexual relationships."
"As a Christian college, we expect all students to act in a way that is consistent with our biblical belief system. We have always clearly stated those beliefs and have exercised the freedom to uphold our faith," the school said in a statement in response to Campbell's dismissal. "To prepare students for worldwide service opportunities, CSU clearly affirms biblical sexuality."
The school's statement goes onto state that CSU communicates to all prospective students that "we adhere to biblical truths, and expect them to do the same."
The university "reserves the right to dismiss or deny the enrollment of those whose behavior or influence upon our community should prove to be contrary to the best interests of our students, the Clarks Summit University Community Commitment and to our Lord Jesus Christ."
"We would be happy to assist any former or prospective student who does not choose to agree with those faith standards to find another school in order to finish a degree," the statement adds.
Campbell, who is 19 months sober from substance abuse, remains curious as to how the school found out about his sexuality.
An explanation was not provided in the university's statement as it has a policy of not discussing specific details of any student or applicants' enrollment decisions.
As for Campbell, Lackawanna College in Scranton has reached out to him and offered to help him complete his degree, according to the Times-Tribune.
Some may feel that Campbell's rights were violated because he was turned away for being gay. But while the Obama administration had interpreted federal Title IX discrimination law to extend protections on the basis of sex to include sexual orientation, a CSU lawyer defended the school's action and argued that Title IX actually does not prevent discrimination on the basis of sexual orientation.
"No Supreme Court, Third Circuit, or Middle District of Pennsylvania court has reinterpreted Title IX's ban on sex discrimination to reach sexual orientation," the lawyer said in a statement, according to Inside Higher Ed.
Attorney General Jeff Sessions issued a sweeping guidance on religious freedom last October. The guidance states that the Free Exercise Clause of the First Amendment of the U.S. Constitution protects the religious freedom rights of religious organizations, schools, for-profit businesses, churches and other organizations.
Although CSU receives federal funding, Sessions' guidance asserts that organizations don't give up their religious freedom rights because of their affiliation with any level of government.
"RFRA applies to all sincerely held religious beliefs, whether or not central to, or mandated by, a particular religious organization or tradition," the document states. "Religious adherents will often be required to draw lines in the application of their religious beliefs, and government is not competent to assess the reasonableness of such lines drawn, nor would it be appropriate for government to do so."
Many Christian colleges and institutions throughout the U.S. applied for exemption to Title IX law in recent years due to the way that the federal government was interpreting the civil rights law.
Under the Obama administration, the Department of Education published on its website a list of colleges that sought exemptions to the Title IX law. Many have referred to the list as a "shame list."
After the Supreme Court's ruling in 2015 to legalize same-sex marriage nationwide, leaders in Christian academia voiced concern about the future ability for Christian institutions to uphold biblically-based policies on sexuality.
Some have feared that religious universities and colleges could lose their tax-exempt statuses if they uphold certain biblically-based policies, such as barring same-sex couples from living in the same dorm room.
This year, Sen. Mike Lee, R-Utah, re-introduced the First Amendment Defense Act. The bill would bar federal agencies from punishing a person or entity on the basis that they act in "accordance with a sincerely held religious belief or moral conviction that marriage is or should be recognized as a union of one man and one woman."
However, it is unlikely that the bill will receive a vote in the Senate by the end of the year and will likely need to be reintroduced in the new Congress after the midterm elections.
Last week, the president of Colorado Christian University voiced concern about a new accreditation guideline proposal from the Higher Learning Commission, which oversees the accreditation of over 1,300 post-secondary schools in the central United States.
CCU President Donald Sweeting told the Department of Education last week that the proposal would remove language requiring accrediting bodies to take an institution's "specific and diverse" mission into account when assessing the school's commitment to diversity. Sweeting argues this could harm schools with a religious mission.
"By striking this language, certain institutions could face negative repercussions with regard to their accreditation simply for being true to their religious mission," Sweeting stressed.
Most recently, Trinity Western University, Canada's largest private Christian university, changed its policy banning same-sex relationships after it lost a Supreme Court case after being denied accreditation for its law school.