'Everybody is created equal under God and the law': Christian HR rep sues food service giant over 'equity' initiative
Lawsuit alleges executives held 'racial animus toward white men'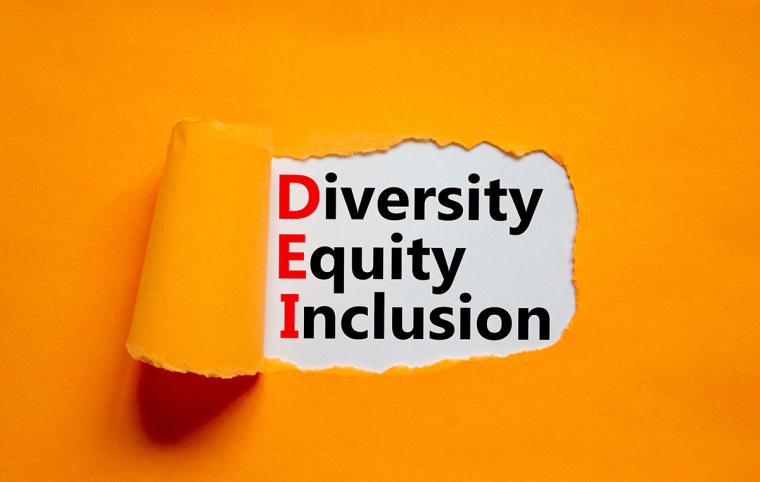 A former employee of one of the biggest food service companies in the world says her opposition to a company "diversity" initiative on religious grounds ended in her losing her job. 
Courtney Rogers of San Diego, California, was hired in August 2021 as an Internal Mobility Team recruiter for Compass Group USA, Inc., the parent company of Bon Appétit Restaurant Management, Wolfgang Puck Catering, and other brands, according to attorneys with the Thomas More Society.
According to the lawsuit, in March 2022, about six months after Rogers was hired, the North Carolina-based Compass initiated a human resources program called "Operation Equity," a purported "diversity" program that offered qualified members special training and mentorship and the promise of guaranteed promotion.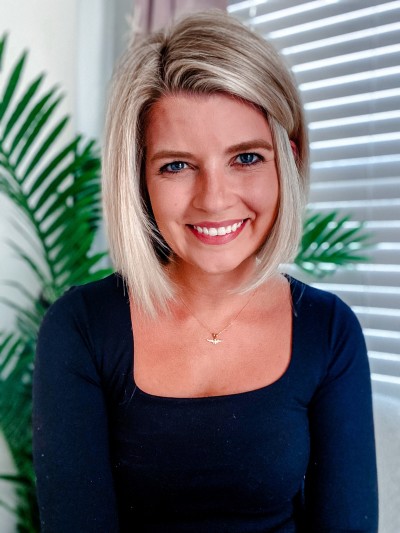 When it came to time to create selection criteria for the initiative, Rogers said things began to change.
"That's when I started feeling very uncomfortable about it because they were limiting it to women and people of color, so obviously leaving out white men," she told The Christian Post on Monday. 
Rogers said she was also involved in discussions about expanding the program to other Compass departments, which would involve changing the selection criteria based on the needs of that particular department, including, says Rogers, "selecting other types of people based off their gender and skin tone."
One example, according to the complaint, included a "Compass Tech" group that was described as "very heavy with Asian males."
Attorney Paul Jonna, partner at LiMandri & Jonna LLP and Thomas More Society Special Counsel, told CP that Rogers later expressed her concerns and requested an accommodation to not be required to work on the program because the initiative "directly conflicted with her sincerely held religious beliefs."
The complaint filed July 24 in United States Court for the Southern District of California alleges Rogers witnessed "racial animus against white men held by certain members" of the company's senior management team, including Joann Canaday, VP of Human Resources Operations, and Ralena Rowe, VP of Talent acquisition.
According to the complaint, Rowe stated Operation Equity was intended to "right the wrongs of the last hundred years."
The complaint also alleges Rowe and Canady threatened any would-be opponents of the initiative with statements such as, "This is the direction the world is going, jump on the train or get run over," and, "We are not here to appease the old white man."
After Rogers reviewed Compass' own policies and procedures, in her mind any policy that discriminated on the basis of race — in this case, white men — was illegal, Jonna said.
"She didn't feel comfortable implementing a policy that violated the law," he explained.
When Rogers asked for a religious accommodation, Jonna said she was assured by a senior human resources officer that there would be no retaliation against her for expressing her beliefs and she could be assigned different responsibilities as accommodation."
But, says Jonna, that's not what happened.
"Under the law, they're required to accommodate people with sincere religious objections as long as it does not impose an undue burden," he said. "In this case, there was no burden at all, but what they were really doing was punishing her for daring to speak out against this policy."
Within two weeks after Rogers shared her concerns, Jonna says the same HR officer fired her for "unsatisfactory performance."
"It's really despicable conduct and I'm glad Courtney's holding them accountable for their egregious violation of the law."
For Rogers, she said despite the risks of speaking out, she and her husband were "not comfortable" with her participation in the initiative.
"I believe that everybody is created equal under God and the law, and I wasn't going to treat somebody differently based on how they look," she said.
The lawsuit, which demands a jury trial, seeks relief from "Religious Creed Discrimination" in violation of Title VII of the Civil Rights Act of 1964 and the California Fair Employment and Housing Act, as well as wrongful termination in violation of public policy.
In addition to seeking financial compensatory damages, the complaint also asks the court to require Compass' senior management in human resources to participate in Equal Employment Opportunity Commission and Fair Treatment training, classes and oversight "to ensure that Compass does not discriminate and retaliate against other employees in the manner it did with Rogers."
CP reached out to Compass Group for comment. This story will be updated if a response is received.
While Rogers faces an uncertain future, she encouraged all Christians working in American corporate culture to stand up for what they believe in.
"If you don't stand up for what you believe is right, then what are you doing? You need to stay firm in your faith in God or there's no reason to be living," she said. 
"Everybody just needs to be confident in their beliefs and stay firm in what they believe in and not to be afraid to speak up if you see any wrongdoing."