Christian Family Says LGBT Bullying Continues Even After They Closed Bridal Shop Over Harassment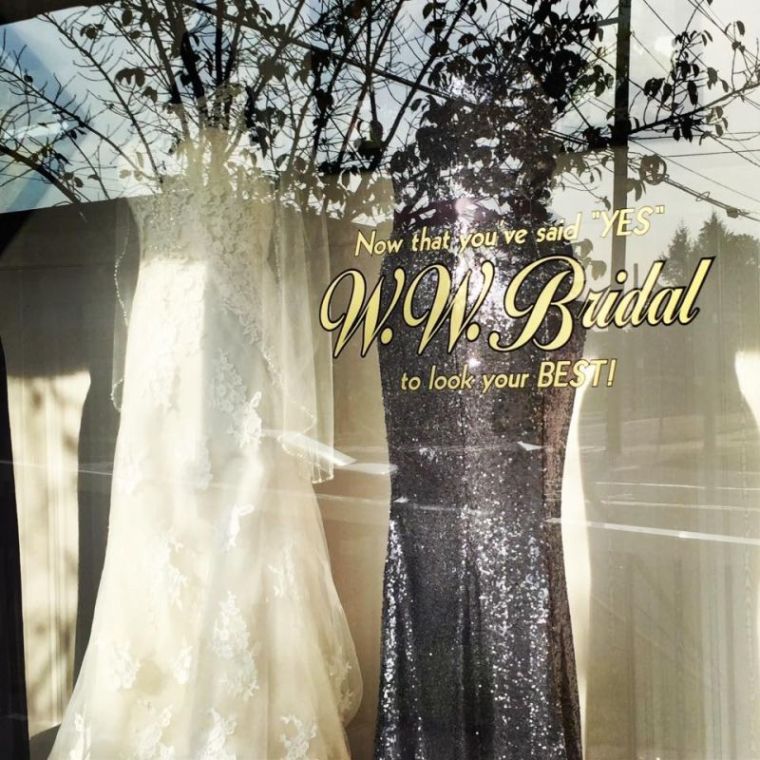 The co-owner of a Pennsylvania bridal shop who felt she had no other option but to close her family's business following attacks from LGBT activists, says their livelihood is still being threatened even after they closed the 22-year-old store in March.
Lisa Boucher, co-owner of the now closed W.W. Bridal in Bloomsburg, told The Christian Post on Thursday that she, her two sisters and mother decided to rent out their storefront to a woman who ran a secondhand clothing store.
Although the woman (who chose to remain unnamed in this article) had opened her store in the former location of W.W. Bridal in early April, she ultimately shut down the store about six weeks later after facing immense pressure from people believed to be LGBT advocates and allies who berated her for opening a business at that location.
"We did receive multiple complaints about where we chose to move our business to," the unnamed store owner told CP in a text message. "Our sales did drop. We received text messages, calls and someone drove by my home."
Boucher told CP that after finalizing the lease with the store owner on April 2, the woman ultimately decided to move her shop out of the family's building on May 12.
"There was as bunch of people that started to come in and asked her questions about where she stood on marriage," Boucher said over the phone. "She didn't sell marriage attire. She sold secondhand clothing. There was no real need to even ask her that. We didn't ask her that. That wasn't something we had asked her in order to rent from us. It is up to her what her beliefs are."
Boucher said the woman told her before opening the store that she had received a visit from an unknown man at her old location asking her why she was renting from Boucher and her family.
According to the woman, the man introduced himself as the "business killer of Bloomsberg."
Boucher explained that other people also came to the store and told the owner that "they cannot support her" if she is renting the space from Boucher and her family. The woman sent Boucher screenshots of how some people threatened to boycott her store if she continues renting from the family.
Boucher and her family have received much scrutiny from the LGBT community since they first made headlines for refusing to sell wedding dresses to same-sex couples in 2014. Boucher and her family again drew the ire of the LGBT community for the same reason in 2017.
"It sounds like, in our opinion, anybody that [rents] here is going to be harassed based on beliefs," Boucher said. "This should not affect the renters that rent from us just because we believe in one thing. They have the right to their own beliefs. At this point, we are not really sure what to do."
Although there are other renters in the building who have not experienced such harassment and threats, Boucher believes that the new renter was harassed "because she signed a lease knowing how we felt about same-sex marriage."
"You would think after closing our business after 22 years that would be enough," she continued. "It seems like they are going after all of our livelihood, including renting the space out."
Since closing the shop, Boucher and her sisters have still been accommodating brides that have been booked through the end of the year but are not accepting new clients.
Boucher has also been part of an effort to get the Marriage and Constitution Restoration Act introduced in the Pennsylvania legislature.
The bill would label same-sex marriage a "parody marriage" and argues that governments are unlawfully entangling themselves with the religion of "secular humanism" by upholding gay marriage laws.
Boucher hopes that such a bill would provide greater protections for religious business owners to operate their businesses in accordance with their religious beliefs. Similar bills have been introduced in South Carolina, Missouri and Wyoming.
"We are trying to tie the LGBT [movement] with secular humanism," Boucher said. "They are trying to force that religion onto Christians like us to make us go against our beliefs so that we can't even rent space out."