Christian Florist Can Lose Personal Assets for Declining Gay Wedding Due to 'Relationship With Jesus,' Judge Rules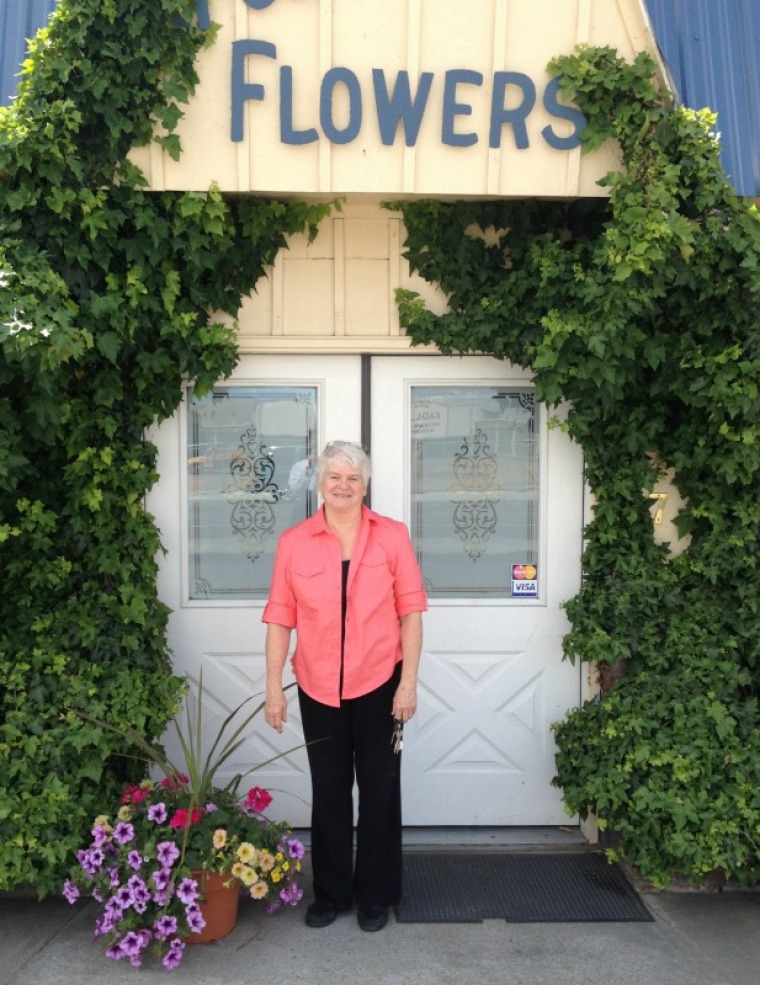 A florist in Washington State who refused to provide floral arrangements to a gay couple for their same-sex wedding ceremony, due to her religious objection to such a union, can now legally be sued personally by the state's attorney general's office, a judge in the state has determined.
Benton County Superior Court Judge Alex Ekstrom ruled last week that the state may bring a consumer protection lawsuit against Barronelle Stutzman, the owner of Arlene's Flowers in Richland, as she is being accused of violating the Consumer Protection Act when she declined to provide floral arrangements to a regular customer's same-sex wedding because it went against her Christian beliefs.
The judge's decision means that Stutzman remains at risk of suffering a serious personal financial hit and potential loss of her business. Ekstrom has set the trial date for March 23.
"The clear language of the Consumer Protection Act and state anti-discrimination law supports both corporation and individual liability," Ekstrom said in explaining his decision.
The Alliance Defending Freedom, an advocacy group defending religious expression and also representing Stutzman, filed a motion stating that state law does not allow for a person to be sued personally for actions taken under business capacity. The organization also argues that Stutzman did not discriminate against the customer because she has served him flowers many times in the past.
"Washington law does not allow someone to attack a business officer personally rather than just sue the business absent such exceptional circumstances as when the officer knowingly engaged in fraud, misrepresentation or theft,'" the motion states.
Stutzman was approached in 2012 by one of her frequent customers, Robert Ingersoll, and he asked her to supply the flowers for his wedding ceremony, where he would marry his partner, Curt Freed. She politely told him that she could not provide the arrangements to that event without conflicting with her deeply-held religious belief that homosexuality is sin.
"I just took his hands and said, 'I'm sorry. I cannot do your wedding because of my relationship with Jesus Christ," Stutzman told reporters.
After Ingersoll posted on Facebook about his denial at the flower shop, Stutzman began receiving a number of threatening letters, emails and phone calls from LGBT activists.
"It blew way out of proportion," Stutzman said. "I've had hate mail, I've had people that want to burn my building. I've had people that will never shop here again and [vow to] tell their friends."
A few weeks after the incident, the state's Attorney General Bob Ferguson sent Stutzman a letter saying that she must handle floral arrangements for homosexual marriages and ordered her to comply with the state anti-discrimination law. Ferguson threatened legal action if Stutzman did not comply, which she refused to do so.
Two lawsuits were filed against Stutzman, one from Ferguson's office and the other from the American Civil Liberties Union.
The ADF motion also states that the attorney general's office involvement against Stutzman is unwarranted because no complaint was filed before he pressed violation charges.
"This court should reject the Attorney General's illegitimate claim of authority to bring this action," the motion states. "Accordingly, this court should dismiss the complaint filed by the State of Washington for lack of primary jurisdiction, failure to exhaust administrative remedies as required by law, and lack of standing."
As the Family Policy Network of Washington states, the judge's decision means that the state can go after the business assets of Arlene's Flowers and the personal assets of Stutzman in order to collect attorney's fees if their lawsuit is successful.
"In America, the government is supposed to protect freedom, not intimidate citizens into speaking and acting contrary to their faith under threat of severe punishment," Kristen Waggoner, the ADF attorney representing Stutzman, said. "The government is sending a clear message to Barronelle and the people of Washington: Dare to disagree with the government and you put your home, your family business and your life savings at risk."