Christian groups praise Biden raising refugee resettlement cap: 'Blessing to our communities'
Biden vows to set 2022 resettlement cap of 125K refugees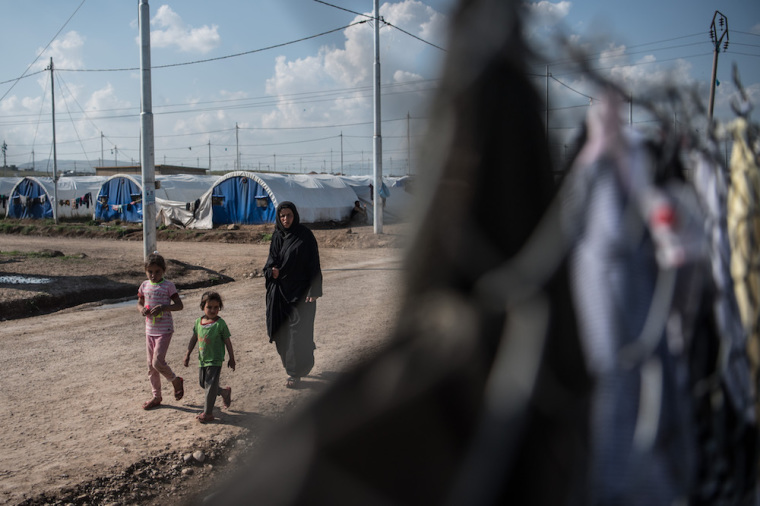 President Joe Biden announced Monday that he is raising the United States refugee resettlement ceiling in a move that contrasts with the Trump administration's immigration policies, drawing praise from faith-based refugee advocacy organizations. 
In the announcement posted by the White House, Biden noted that the resettlement cap will increase from the historical low of 15,000 refugees to a goal of 62,500 refugees resettled in the U.S. during the fiscal year 2021. 
Biden believes that former President Donald Trump's decreased cap for the current fiscal year and previous years "did not reflect America's values as a nation that welcomes and supports refugees."
"The new admissions cap will also reinforce efforts that are already underway to expand the United States' capacity to admit refugees, so that we can reach the goal of 125,000 refugee admissions that I intend to set for the coming fiscal year," stated Biden.
"It is important to take this action today to remove any lingering doubt in the minds of refugees around the world who have suffered so much, and who are anxiously waiting for their new lives to begin."
The announcement was a turnaround from earlier reports that indicated that Biden was going to maintain Trump's resettlement limit of 15,000 refugees for the duration of the fiscal year 2021.
The following pages include the reactions to the announcement by four Christian organizations, including those that specialize in helping immigrants and refugees.