Christian Magistrate Fired for Views on Gay Adoption Loses Court Appeal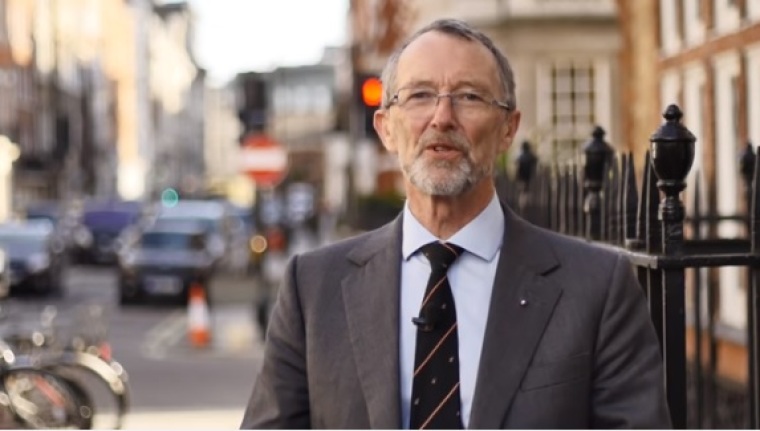 A Christian magistrate who was fired from his job after he voiced belief that adopted children are better off with hetrosexual couples instead of same-sex couples has lost a court appeal against his former employer.
An employment tribunal in the United Kingdom has ruled that the Kent and Medway National Health Service Trust was justified for refusing to reinstate Richard Page, a 71-year-old non-executive director, after he was suspended for suggesting on national television that children do best when placed with a mom and dad rather than when they are adopted by a same-sex couple.
The U.K. Christian news outlet Premier reports that Page worked for the NHS for two decades but that all changed after the Kent and Medway NHS and Social Care Partnership Trust (KMPT) requested that the NHS Trust Development Authority suspend Page over comments made on BBC defending his views on parenting.
Page was accused of being "biased and prejudiced against single sex adopters."
According to the news outlet, a three-judge panel at the Croydon Employment Tribunal ruled that Page was removed from his position because he participated in television media appearances to defend his views on parenting. The panel maintained that Page was not removed because of his beliefs on adoption.
"I am very disappointed by this outcome but I am determined to appeal," Page told Premier. "This case is much bigger than me now; it is about how ordinary folk, just like me, are becoming increasingly fearful to speak out against the homosexual agenda."
Andrea Williams, chief executive of the Christian Legal Centre, which advocates for Page, said the ruling "makes a mockery of the freedom of thought, freedom of speech, and the rule of law."
"There is no real difference between suppressing dissent and suppressing an expression of dissent. To split hairs in this way makes no sense," Williams said in a released statement.
"Judgments like this do enormous damage to people's confidence in the administration of justice."
As previously reported, Page worked for the courts at Maidstone and Sevenoaks for over 15 years and worked at the NHS Trust for nearly 20.
"My responsibility as a magistrate, as I saw it, was to do what I considered best for the child, and my feeling was therefore that it would be better if it was a man and woman who were the adopted parents," Page told BBC in 2015.
He stepped down from a full-time role at the trust in 2012 but worked in a part-time non-executive role and was removed in March 2016.
The NHS Trust Development Authority ruled that the media appearance that Page gave last year defending his beliefs on adoption and family life "undermined" the confidence of staff. According to the Daily Mail, Page was suspended after complaints from gay and lesbian staff at the trust.
"Simply for holding a perfectly lawful view, a view that many people would hold up and down the country, this gentleman finds himself removed from public office," Williams told Premier's Alex Williams in an interview.
Williams explained how Page found himself in this situation.
"For expressing behind closed doors the view that children do best when raised with a mom and dad, [Page] found himself being reported by fellow magistrates for something he had said in a retiring room, which led to him being removed from the bench of the Family Magistrates Court," Williams said.
"As a result of that publicity, a complaint came in to the NHS Kent Trust from the LGBT group within the NHS Trust complaining about his presence as a non-executive director in the Kent Trust. As a result of that complaint, he was warned and finally removed from his position as a non-executive director."
Williams argued that what has happened to Page is equivalent to "bullying" and "harassment."
"It's a very chilling case and one that is vital to take further and one that is vital to appeal through the system," she added.
"The freedom to believe, the freedom to express belief is very important and we as Christian believers have to believe that and we won't stop until justice is done. If we are not getting justice in court, then what we want to do is reveal. We want to show that this is what is happening in Great Britain today and we are hoping and we are praying that many people will get behind Richard Page and the many others like him who are experiencing similar things."