Christian Man Risks His Life to Distribute 100,000 Children's Bibles in Vietnam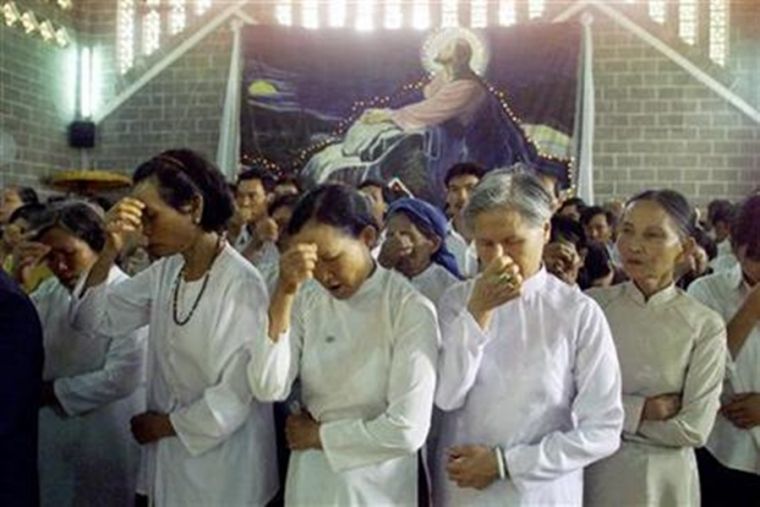 A Christian in Vietnam is said to have distributed more than 100,000 children's Bibles in one of the most hostile countries for believers, risking his life that he says God once saved from suicide.
Thirty-three year-old Bao, who works with persecution watchdog group Open Doors USA in the Bible distribution program, said he became a believer 14 years ago while he was still in high school.
"I thought life had no meaning," he recalled. "I felt empty — I wanted to commit suicide. My house was near a river, and many times I walked past it and thought: What if I just jump into the river to die?"
His Christian friends invited him to church at the time, and at first he struggled to understand why they appeared so joyful. Bao challenged God to prove that He is real, which he said happened one day during worship when he felt "God's Spirit come and touch me."
"My life completely changed, and I had a desire to serve Him," he recounted.
Open Doors says that Bao, now a father of two in Ho Chi Minh City, has smuggled more than 100,000 children's Bibles throughout Vietnam, risking his life in the Buddhist-majority nation that forces many churches to gather in secret.
The risks come with the award of seeing people dedicate their life to Christ, he said, and noted that six years ago he stayed at the home of a local man while traveling in the country and shared the Gospel with him.
"That area was a quiet (Communist) area," Bao said. "They didn't know that God is love. They have to suffer under (spiritual) bondage. That's why when the Gospel came to them, their hearts were broken and they cried out."
The Bible smuggler said that 20 people accepted Christ at the time.
"I and another person who stayed in his house took care of the new believers. When the new believers became mature, we would go with a group of believers to a place far from the main town."
Government officials found out about the growing movement, however, and stormed in during worship time, causing people to flee. Bao was kept in jail for a day, with the Bibles and the Christian materials confiscated.
Authorities threatened to stop food supplies to the area if the house church believers continued engaging with him, in an effort to halt the ministry.
"Because the tension was too high and for the good of the people there, I left the area," Bao said.
The believer hasn't allowed the setbacks to deter him, however, and in 2016 he joined Open Doors' Children's Bible Project.
"When I distribute children's Bibles in the big churches, they honor the book not only as a free gift but as material to teach God's Word. They also use this book for evangelism. And I believe that it's going farther, and that its impact will spread wider," he said.
"God's Word must be easy for people to reach. The children's Bible is one of the easiest ways to let different kinds of people know about Him. I believe this is the job of a sower. We continue to sow, and God continues to make it grow."
Christians in Vietnam have faced heavy persecution on a number of occasions, with the country ranked No. 17 on Open Door's World Watch List.
Back in July a group of Catholic priests and parishioners were assaulted by police in Thua Thien Hue province after they attempted to protect a cross that was erected on church-claimed land amid a property dispute.
"They threw stones at the priests, and beat three or four of them," Khoa Cao Duc Loi, a priest with Thien An monastery, said at the time. "They prevented us from putting it back, and priests held on to the cross while police tore at their shirts and dragged them by their hair."
The nation's Communist Party has cracked down on various critics of the government, and in another instance in July sentenced a blogger to 10 years in prison for what it said was propaganda against the state.