Christian man told can't use 'Christ,' 'Jesus' on Sweden license plate, could 'cause offense'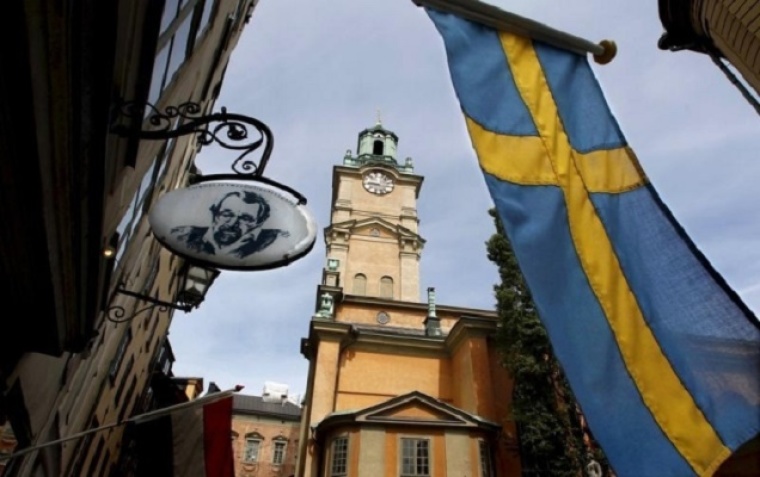 Swedish officials blocked a Christian man's request to include the words "Christ" or "Jesus" on his license plate, claiming the move could "cause offense" to those opposed to Christianity.
The Swedish Transport Agency rejected Cesar Kisangani Makombe's application to add the word "Kristus" — the Swedish word for Christ — on his car registration plate, according to Swedish newspaper The Local. When he asked to use the name "Jesus" instead, he was informed that word was blocked, too.
"We deny any words that we believe can cause offense. Among other things, we say no to everything that has any religious connotations no matter which connotations," Mikael Andersson, press officer for the Transport Agency, said.
Currently, there's no way for people to appeal the decisions made by the agency officials, who reportedly so far rejected 94 license plates.
Makombe told regional newspaper Göteborg Direkt he would drop the request but said he did not understand the authority's decision.
"As a Christian, you should not make war on those who make decisions in this country, instead we must pray for them," he said.
He pointed out that Sweden is a Christian country that bears a cross on its flag — yet claims displays of religiosity are offensive to the general population.
There are more than 3,500 churches in Sweden and the Swedish Church (Svenska Kyrkan) says it has 6.3 million members. However, a recent study found that 75 percent of young adults in Sweden categorize themselves as non-religious, and only about 5 percent of the population actually belong to a congregation and are regular churchgoers.
Religious liberty has come under threat in Sweden in recent years amid increasing secularization.
Last year, Germund Hesslow, a professor of neurophysiology at Lund University, was investigated by his university after he spoke about the biological differences between men and women.
The professor came under fire after he cited empirical research which supports the idea that there are differences between men and women which are "biologically founded" and therefore genders cannot be regarded as "social constructs alone." Hesslow was later investigated after one female student complained that the professor had expressed his "personal anti-feminist agenda," Academic Rights Watch reported.
The church is not exempt from the push for political correctness: In 2017, the Church of Sweden sparked controversy after urging its clergy to use more gender-neutral language when referring to God and to avoid referring to the deity as "Lord" or "he" to avoid offense.
"Theologically, for instance, we know that God is beyond our gender determinations, God is not human," Archbishop Antje Jackelén, who heads the former state church in Uppsala, said at the time.
Back in 2009, the Church of Sweden consecrated its first lesbian bishop in the face of Eva Brunne, and in the same year, it voted in favor of blessing same-sex marriages.
In 2005, Ake Green, pastor of a Pentecostal congregation in Kalmar, Sweden, was sentenced to one month in prison under the country's law against hate speech for preaching a sermon condemning homosexuality as "a cancer on society."