Christian Parents Fight 'After School Satan Club' Opening at Washington Elementary School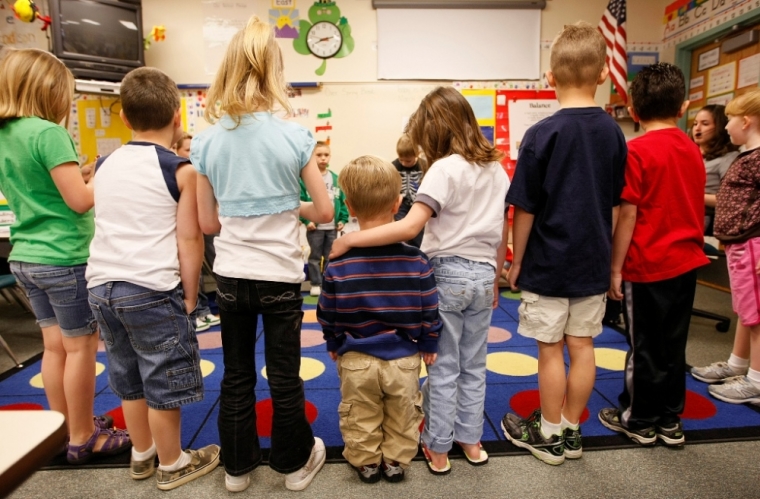 Christian parents in Tacoma, Washington, are speaking out against plans to launch an "After School Satan Club" at a neighborhood elementary school.
According to the Los Angeles Times, the founder of the Satanic Temple of Seattle, Lillith Star, is being pressured by the national Satanic Temple headquarters in Salem, Massachusetts, to set up an After School Satan Club (ASSC) at an elementary school in the Seattle area.
This comes as other local chapters of the Satanic Temple across the nation have appealed to local school districts to obtain meeting space at public schools to give students an alternative to Christian-based after school clubs like Good News Club.
While the Good News Clubs are taught by evangelicals and teach students about faith and the Bible, the ASSC, according to its website, aims to teach students that "scientific rationalism" is "our best model for understanding the natural world."
"We think [satanic clubs are] especially important when religious clubs target young children ages 5 to 12," Starr told the LA Times. "Because, at these ages it can be hard for children to distinguish between official educators and the teachers proselytizing to them in the after-school clubs."
Starr also accused Good News Clubs of preaching and using fear tactics.
"It teaches that kids are sinners and worthless and are going to burn in Hell for eternity," she claimed in a comment to local Fox News affiliate Q13.
Although Starr had gotten approval to set up a club at Centennial Elementary School in Mount Vernon, north of Seattle, she was informed by the Mount Vernon School District that meeting space would not be available until next April. She has now shifted her efforts to obtaining space at Point Defiance Elementary in Tacoma, since meeting space there would be quicker to gain access to.
CBN News reports that in her quest to set up a club at Point Defiance, Starr has received phone calls from parents associated with Point Defiance's Good News Club who have voiced their displeasure with the ASSC.
However, Starr maintains the club is not about devil-worshiping or trying to get the students to convert to satanism. It simply wants to give students "the tools they need to make their own decisions about the world."
However, a group of concerned parents are not buying Starr's explanation.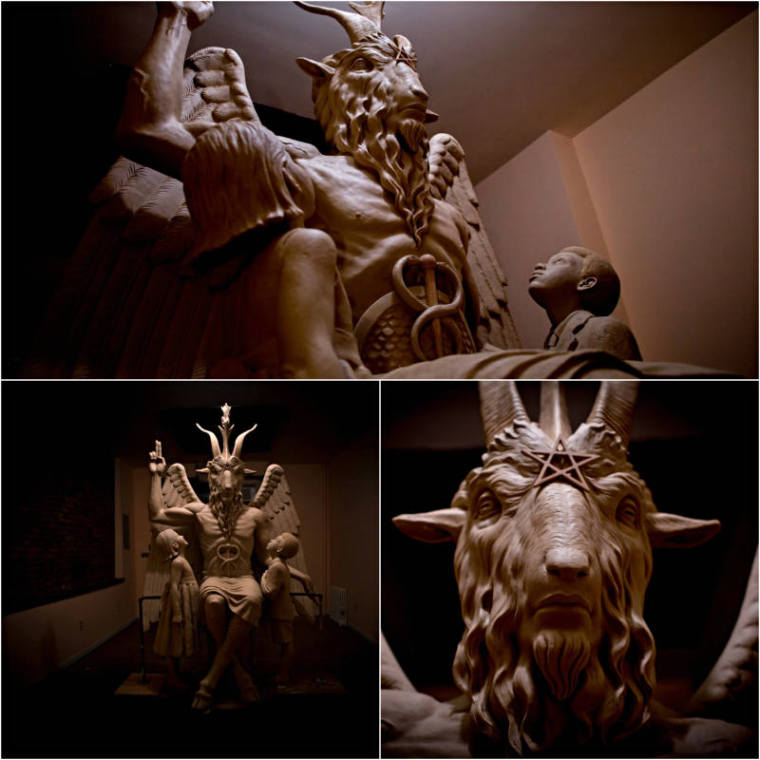 Q13 reports that a number of Christian parents and about a dozen church leaders from the area gathered at the Shiloh Baptist Church in Tacoma to discuss the prospects of the ASSC coming to Point Defiance and what steps they can take to prevent it.
"My son will not be at a school where they're preaching against what I believe," Bishop Michael Doss from Deliverance House of Prayer told those gathered at the church.
"I still have a baby in Tacoma schools," Doss continued. "And if I have to take my baby out of Tacoma schools, I'm going to homeschool because they want to allow this stuff, I'll do that."
It is not just the parents with children at Point Defiance who are concerned about ASSC. Kiana Simpson, who has children in another area school, told the Fox affiliate that the motives behind the club are "not pure."
"We don't know who's teaching it, their motives behind it. It's not pure," she asserted. "You know, children are innocent."
Although it is possible that the ASSC will be able to get up and running at Point Defiance by the end of November, the Christian parents plan to continue to pressure the school district not to let the Satan club meet.
Earlier this week, it was announced that a public school district in Los Angeles rejected an application by the Satanic Temple to set up an "After School Satan Club" at one of the city's elementary schools.
According to the LA Times, the Los Angeles Unified School District has rejected the Satanists' request for a meeting space for such a club at the Chase Elementary School in the Panorama City neighborhood.
In a statement issued this week, the school district claimed that the ASSC "does not meet the minimum requirement of having the school's approval and, therefore, will not be offered at the school."
Although Christian parents might think they are doing the right thing by trying to prevent a satanic club from influencing their children at public schools, Family Research Council's Travis Weber previously advised parents and administrators not to "take the bait" and let the satanic clubs operate.
He wrote in an op-ed published earlier this year that trying to censor the ASSC presents legal issues, considering that the Supreme Court has ruled that when school districts open up a limited public forum to certain after school clubs like the Good News Club, they are not allowed to discriminate against other groups based on their "viewpoint of speech."
Preventing ASSC clubs from operating at schools could lead to Good News Clubs not being allowed to gather in some school districts.
"The ASSC organization, presuming parental outrage, is hoping school administrators take the bait and close the forum rather than allow the 'Satan clubs' to operate," Weber explained.