Christian References Removed From Christmas Carol in Sweden to Prepare Children for 'Inclusion'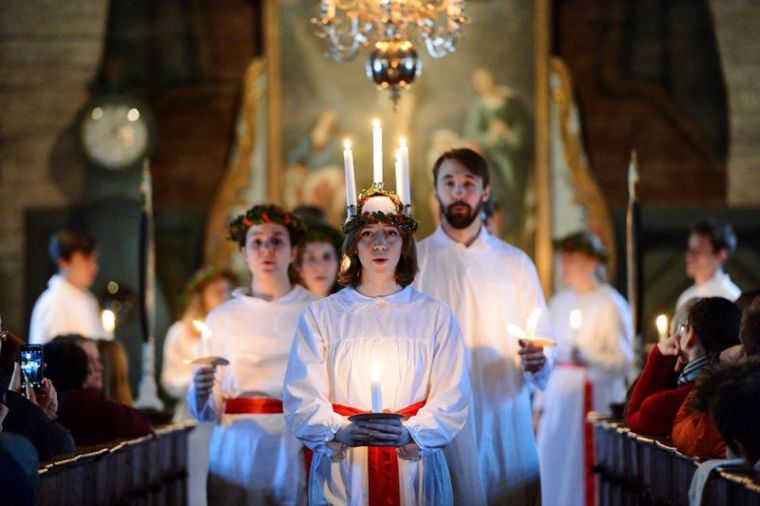 A school in Sweden says it has stripped a Christmas carol of its reference to Christianity because children need to be prepared for a "changing world" and inclusion.
The carol "Now Light 1,000 Christmas Lights" carries religious references, including "born of the Lord Jesus Christ," and "a ray of God's love's light," but they have now been edited out by the Southern School in Amal municipality in Västra Götaland County, according to Breitbart.
"Our old Swedish Christmas traditions and carols contribute to bringing Christmas spirit. This is a tradition we should uphold," the author of the carol was quoted as saying in a local newspaper. He added that the education administration's idea was to help migrants integrate into the Swedish society. "We shouldn't be afraid of our Swedish traditions. Soon we'll have none left."
Amal's education administration has defended the changes it has made to the carol.
"Protecting Swedish traditions is important, but raising their sights so that they have the courage to meet a changing world is another important task for the school and community to relate to," is said on the municipality's website.
A Swedish prosecutor recently ruled that flying the Islamic State's black flag is perfectly legal and does not constitute a hate crime.
Sweden is sometimes referred to as the "least religious nation in the western world." A 2014 study found that nearly eight out of 10 Swedes are either "not religious" or "convinced atheists," making the country one of the least religious nation in the Western world.
Sweden's Scandinavian neighbors Denmark and Norway have also been experiencing a huge surge in the non-religious population, when it comes to reported numbers.
Statistics from the Church of Denmark earlier this year showed that at least 10,000 people left the church between April and June alone following a nationwide atheist campaign urging people to question the divinity of Jesus.
Norway also saw a similar effect when the official Lutheran Church created a web page allowing an easy way for people to renounce their membership, with as many as 15,053 members leaving in the first four days alone.
Meanwhile, Sweden's national weather forecaster has warned that the country might be hit by a storm over the Christmas weekend. The forecaster has warned the people about the possibility of traffic problems and falling trees during the festive period.