Christian Singer Hollyn Breaks Boundaries Into Mainstream Music (Interview)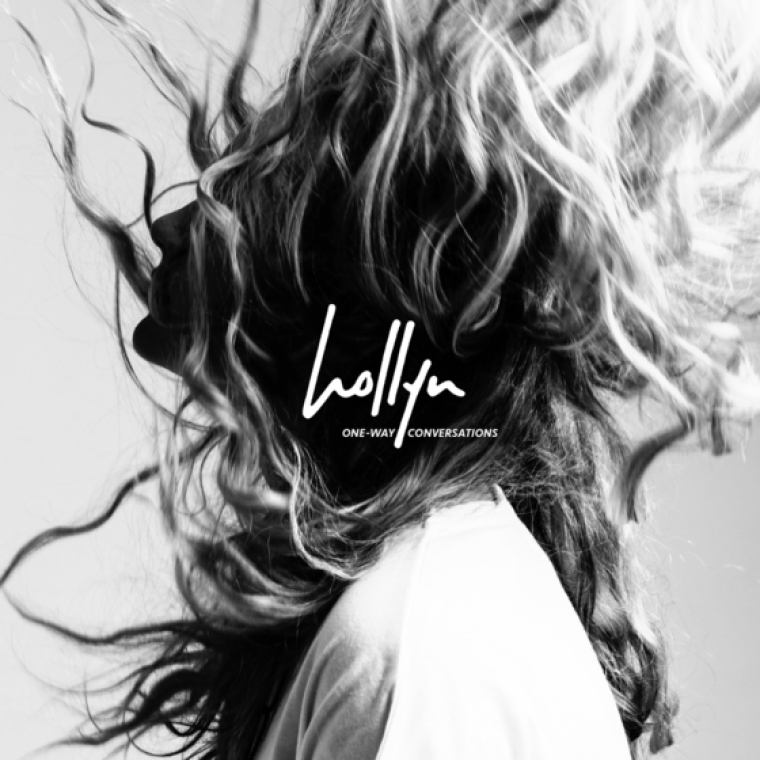 Gotee Records artist Hollyn, who has a heart to reach her generation with the message of hope in Jesus Christ, is proving that she can extend her reach as her new album, One-Way Conversations, is also being embraced by the mainstream community.
The 20-year-old released her debut album One-Way Conversations under TobyMac's record label in February and it ranked at No. 2 on the iTunes Pop Albums chart just under Lady Gaga, coming in the Top 10 overall on iTunes.
Since physical copies hit retail shelves on March 3, Hollyn has also garnered two singles in the Top 25 on Christian radio for her songs "Can't Live Without" at "In Awe."
Her debut success has solidified the Ohio native as a bonafide success and some in the mainstream industry have taken notice of Hollyn and her music.
Famous blogger and TV personality Perez Hilton highlighted her radio single "Can't Live Without," saying, "Hollyn is giving us cool (but not too cool or pretentious) pop without trying too hard that feels authentic!"
Sirius XM's YouTube 15 host Jenna Marbles also included Hollyn's song, "All My Love," on her popular playlist.
Below is an edited transcript of Hollyn's interview with The Christian Post in which she talks about her recent success, bridging the gap from Christian to mainstream music and more.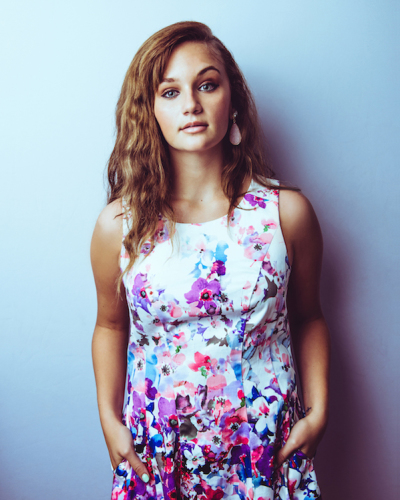 The Christian Post: Congratulations on all of your recent success. How would you say things have changed for you?
Hollyn: Things have changed in a lot of ways for me this year, but all for the better. I'm experiencing new sides of myself and my business, meeting new people, and allowing the music to speak for me.
CP: We saw your video was featured on Perez Hilton. Can you explain your reaction to getting mainstream attention for your inspirational music?
Hollyn: It was insane when I heard Perez Hilton loved my project! It's so encouraging to hear that my music is breaking boundaries down and has no limits.
CP: In wanting to be apart of breaking down the walls into mainstream music with a Christian message, what would you say is your heart behind wanting to cross over?
Hollyn: For me, I believe my music should be able to represent my heart and life in the most genuine way possible. I experience everything any normal 20-year-old girl would, so that'll be a part of my artistry. I don't want to have a super strict description of what my music should sound like because I have a lot of layers to who I am. But at the end of the day I'll always stay true to myself.
CP: How would you describe your music?
Hollyn: I would describe my music as an honest representation of who I am with current sounds. Inspired by a mixture of R&B, Pop, and acoustic vibes.
CP: Who are you hoping to reach?
Hollyn: I want my music to reach my generation and anyone in between.
CP: Being young, talented and surrounded by great mentors such as TobyMac, what would you say is the best advice you've heard in this season of your life?
Hollyn: The best advice I've learned in this season is to surround yourself with a community who inspires you to be a better person.
CP: What can we expect from you in the near future?
Hollyn: At the moment I'm working on new music, visuals, and touring this summer into fall! Super excited to share all we've been working on soon!
Hollyn just wrapped up touring on the 2017 TobyMac Hits Deep tour. One-Way Conversations is the follow-up to her acclaimed debut self-titled EP that produced the No. 1 single "Alone (feat. TRU)."
For more information on Hollyn, visit her website.