Christian Singer Shares New Song on Fatherlessness: It's Not 'Just a Black Issue' (Video)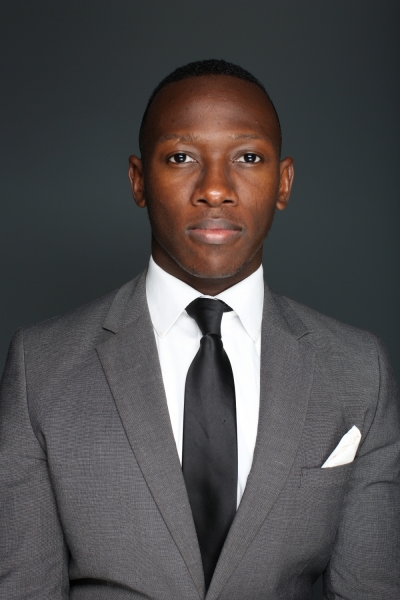 Fatherlessness in the U.S. remains a prevalent issue as the number of children living apart from their biological fathers is estimated to be nearly 30 percent (or roughly one in three), according to 2011 Pew Research data. 
The number of children living apart from their biological fathers has more than doubled over the last four decades amid a growing decline in nuclear families.
In 1960, 11 percent of children lived apart from their biological fathers as compared to 27 percent in 2010.
One Christian artist says he hopes his music will spark conversations about the growing problem and bring healing to families across the nation.
In August, acclaimed singer/songwriter Brian Nhira released his new single "Back Where You Belong" from his debut album Hope's Stand. The powerful track is described as an "anthem for the fatherless," and Nhira told The Christian Post about how a shopping trip to a local Walmart inspired the song.
"The song was inspired by an experience I had as a college student," Nhira, a graduate of Oral Roberts University in Tulsa, told CP. "I went to this Walmart (across the street from campus) and one of the things the Lord was highlighting in my mind was these mothers who were there shopping with their kids and struggling to look after their kids and shop at the same time. And so the question arose in my mind 'Where is the father?'"
Nhira, who began singing in church at age 4, said it was during that moment at Walmart that the Lord spoke to him.
"Obviously fathers don't always go grocery shopping, but the Lord was [telling me] something bigger," he said. "He was opening my eyes to the issue of fatherlessness, so I began to think about my friends and how many of them grew up without their fathers. They constantly tell me me there's a void inside them because they didn't have that fatherly influence growing up."
Nhira was raised by both of his parents under one roof, but he empathizes with those who grow up without their fathers and says that he wrote "Back Where You Belong" as a tool for hope.
"It's sad to think about how many of these people grew up without their fathers," the singer said. "I'm blessed because I have an amazing father and I wouldn't be the man I am today without my father. So the Lord just began to put these lyrics in my heart and He began to tell me that these are the lyrics of the fatherless everywhere who haven't been able to put the words to the pain that they feel."
Many social, cultural and economic issues directly affect children in father-absent homes, such as poverty, and 2013 U.S. Census Bureau data shows that among the various problems often faced by these children is that they are far more likely to live in poverty than others.
Black fathers are more than twice as likely as white fathers to live apart from their biological children (44 percent compared to 21 percent), while Hispanic fathers fell somwhere in the middle (35 percent), according to Pew. The same data shows that 67 percent of these black fathers see their children at least once a month, compared to 59 percent of white fathers and 32 percent of Hispanic dads.
Nhira said that contrary to what is sometimes portrayed in the media, fatherlessness is not just a black issue — it affects all Americans.
"Yes, it is an issue in the black community but it's completely wrong to say that it's just a black issue," he said. "Obviously it's very prevalent, 70 percent of children in the black community are born without parents who are married, so that's definitely a huge issue that has to be dealt with because that really contributes to the fatherless epidemic as well."
In recent years, Nhira has performed at over 500 events in 14 states and four countries, spreading messages of hope, which he said is also the purpose of Hope's Stand, which released Feb. 25.
"I think that in some situations people have lost hope. … I think you look at things like wars, racial tension, economic recession and people look and think, 'How could we ever make it out of this?" he said. "We've been fighting this fight for so long. Stress is at an all time high. In some situations there are people who are living hopeless lives, but my message is that there's always hope through everything."
For more information on Brian Nhira's music CLICK HERE.