Christian YouTube Star's Sexual Purity Comments Go Viral: 'Never Too Late to Be Born-Again Virgin'
Christian YouTube Star's Sexual Purity Comments Go Viral: 'Never Too Late to Be Born-Again Virgin'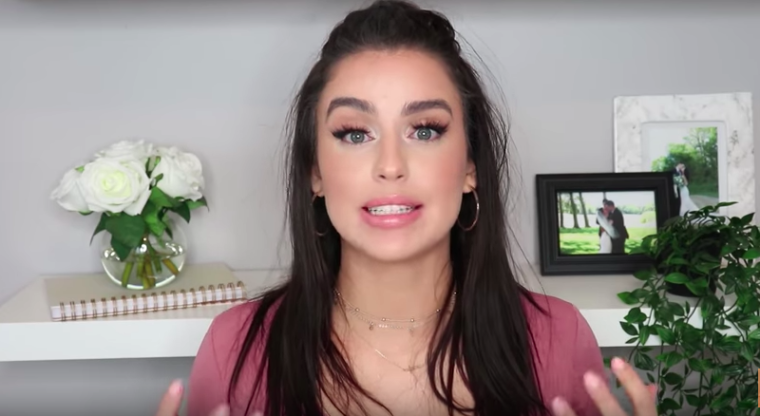 A Christian YouTube blogger has gone viral after making a public stance for abstinence and sharing that she and her husband waited until marriage to have sex.
In October, beauty and lifestyle vlogger Milena Ciciotti took to her YouTube channel to share her experience of waiting until marriage before having sex with her husband, Jordan, whom she dated for five years. The 21-year-old Michigan native also offered tips for other Christian youth, who, like her, wanted to honor God by remaining pure until marriage.
In a new YouTube video published ahead of Valentine's Day, Ciciotti said she was shocked when her original video went viral, causing her to receive "an overwhelming amount of DMs and messages" from followers asking for more information and advice.
"I don't blame you guys because this is something that is so taboo and no one talks about it, no Christians talk about it, no one shares their stories and their struggles and experience and that's so wrong. It definitely needs to be said," she added.
While combing through messages from viewers, Ciciotti said three topics stood out: Being a born-again virgin, tips on temptation, and dealing with unsupportive friends or family.
"It is never too late to become a born-again virgin, it doesn't matter if you had sex once or 100 times and then you suddenly realize okay, this is not what I want for myself and I know this isn't what God wants for me and I want to make a change," she said. "There is nothing wrong with that."
"You are no more of less of a Christian for previously having sex. You should not be ashamed of that and people should not shame you for that. You're not impure, you're not nasty. No. If you decide to have a change of mind your sins are forgiven and you can move past that," she added.
Addressing whether or not it's OK for a Christian to date another Christian who has already had sex before marriage, Ciciotti said, "we all make mistakes, and if we are repent and our sins are forgiven, then we just live a different lifestyle."
She emphasized that it won't be easy, but "as long as that person is willing to wait for your specifically, that should tell you that ... they have forgiven themselves and God has forgiven them. Don't hold that against them."
Addressing temptation, Milena explained that talking to a partner was the best way to deal with it and establish boundaries.
"You should stop at kissing," she advised. "Don't do that, because once you do, it's so easy to keep it going and then boom, sex."
She also advised couples to not lie in bed or on the couch together, avoid cuddling for long periods of time, and refrain from being in a house alone.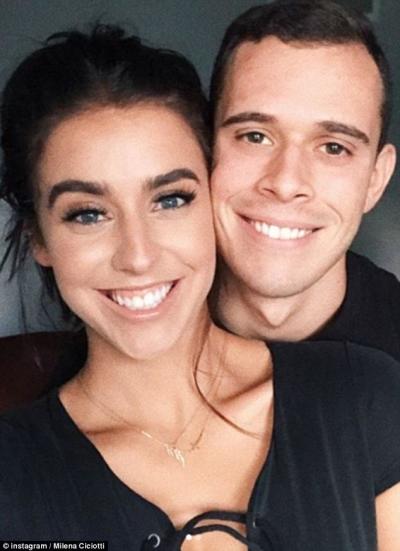 "If you are in a situation, just remove yourself," she said. "It will feel weird at first but you will get used to it ... the boundaries might not always be so high or low, and you might have to adjust them ... you constantly have to tell your partner what might trigger something."
"God is always watching us, but we tend to always forget that," she added.
Finally, she advised couples waiting until marriage to have sex to ignore negativity from friends or family members.
'You should never have to explain your decisions to people, especially about this," she said. "That leaves a bad taste in my mouth. Why do you care that I'm waiting, it's none of your business."
"Just because something is popular doesn't mean it's right," she continued. "As Christians, we are always going against the world, always, no matter what we're doing ... you'll always feel like you're alone, like no one else is doing it ... but there are a lot of people."
A 2015 study, published in the journal Archives of Sexual Behavior, found that millennials are the generation most accepting of premarital sex. In the 1970s, just 29 percent of American adults believed premarital sex among adults was "not wrong at all," but that number increased to 42 percent in the 1980s, 49 percent in the 2000s, and 58 percent between 2010 and 2012.
Despite these statistics, recent years, a number of high-profile Christian couples have opened up about their decision to remain sexually pure until marriage.
During an interview at Rock Church in San Diego, California, Seattle Seahawks quarterback Russell Wilson famously revealed that he and his now-wife, singer Ciara Harris, waited until marriage to have sex.
"We're not going to be perfect, by any means. But He's anointed both of us and He's calling for us to do something special," he said at the time.
Actress Meagan Good and husband DeVon Franklin also took a vow of celibacy prior to marriage, as did season 11's "American Idol" finalist Colton Dixon and his now-wife Annie Coggeshall.
"It was not easy!" Dixon admitted at the time. "But I believe sex was designed for marriage and I knew it would be more meaningful to wait. That was something I grew up thinking and feeling, and I believe the Bible backs it up as well."