Christianity Is Europe's 'Last Hope' Amid 'Advance of Islam,' Says Hungary's Prime Minister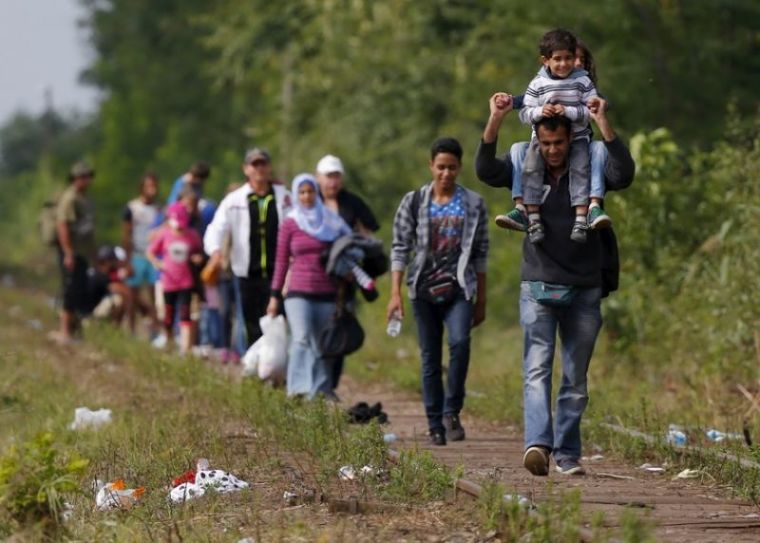 Hungary's Prime Minister Viktor Orbán has called Christianity the "last hope" for Europe as the continent struggles to integrate millions of Muslim migrants who've fled their countries of origin.
Orbán also accuses some Western European governments of facilitating the "decline of Christian culture," and paving the way for Islam's advance.
In his annual state of the nation speech Sunday, Orbán issued warnings to Western European nations, arguing that they will be overwhelmed with Muslim migrants and their culture will drastically change for the worse.
"We are those who think that Europe's last hope is Christianity," Orbán said.
"If hundreds of millions of young people are allowed to move North, there will be enormous pressure on Europe. If all this continues, in the big cities of Europe there will be a Muslim majority."
Such governments have "opened the way to the decline of Christian culture and the advance of Islam," he said, arguing that immigration is no more useful for a nation's development than the flu is to a human body's health.
The prime minister is presently favored to win re-election, a third term, when Hungarians go to the polls in April.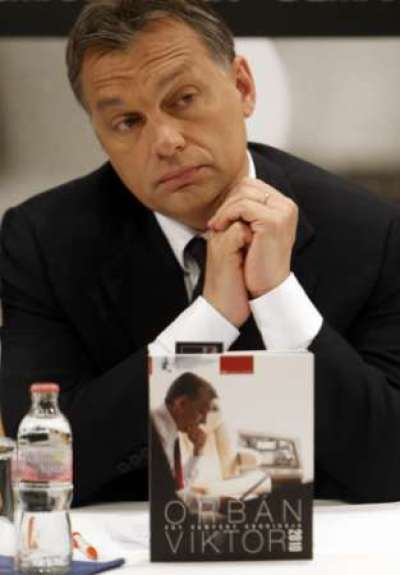 Orbán believes that Islam will soon "knock on Central Europe's door" from Western European nations that have accepted millions of Muslim immigrants and said that Hungary prevented the Islamic world "from flooding us from the South."
Fences along Hungary's southern border were constructed in 2015 in an attempt to divert the flow of people coming from the Middle East who are trying to reach Western Europe. The country has also closed refugee camps and very few people who are seeking asylum are being processed at what are called "transit zones" made of shipping containers which are stationed at the border.
His words express the sentiment of many Eastern Europeans and others who think it is necessary to resist globalist influences as a tide of populist nationalism rises around the world.
Billionaire George Soros — who is himself Hungarian and whose vast resources fuel many left-wing and globalist causes around the world — and the Hungarian prime minister were once in partnership but now stand in bitter opposition to each other.
As LifeSiteNews noted earlier this week, Orbán began his public life as an anti-Communist crusader and attended Oxford University on a Soros scholarship. Soros also funded the Alliance for Young Democrats, Orbán's political organization.
"But Orbán's defense of conservative values has led to breaking ties with Soros, whom he now criticizes as a foreigner meddling in his country's affairs," the pro-life news outlet reported.
In Sunday's speech, Orbán accused the billionaire of using his mammoth wealth to buy influence in government bodies around the world, including at the United Nations. He also pledged solidarity with western European leaders and people who "want to save their country and their Christian culture."
Last week, the Hungarian government proposed legislation requiring civic groups which organize, support or finance migration to seek permission to operate in the nation, and pay 25 percent levy on funds received from sources outside of Hungary.
When President Obama was in office, the U.S. State Department criticized Orbán's government, as did the European Parliament, because of Hungary's insistence that unborn children have human rights and that marriage ought to be defined as between a man and a woman.
During the 11th conference of the World Congress of Families last year, Orbán criticized liberals and encouraged citizens to have more children.
Three thousand "natural family" advocates who were present at that conference heard the Hungarian prime minister blast the European Union for its "relativizing liberal ideology that's an insult to families."
Orbán assumed office in May 2010 and is the leader of the of the national conservative Fidesz party.  He also served as prime minister from 1998 to 2002.