Chuck Smith Memorial Service to Include Global Webcast From 18,000-Seat Arena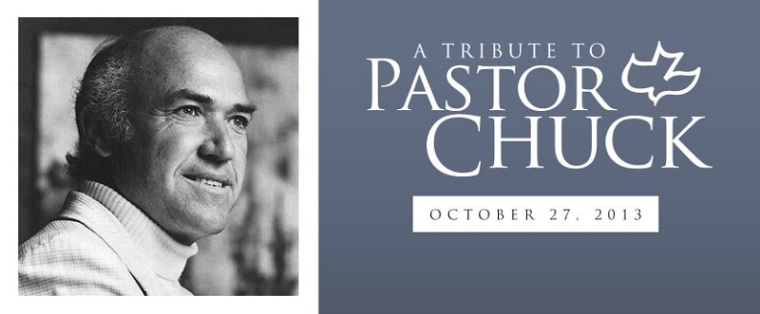 SANTA ANA, Calif. — Calvary Chapel Costa Mesa announced plans for a public memorial service for Pastor Chuck Smith, who died after a battle with lung cancer nearly two weeks ago, that include hosting the event at the more than 18,000-seat capacity Honda Center arena in Anaheim, Calif., on Oct. 27. Additionally, more than 200 churches worldwide presently plan to show the tribute, live via webcast, to the man credited for being instrumental in both the Calvary Chapel and "Jesus People" movements.
Evangelist and pastor Greg Laurie is scheduled to give a Gospel message during the memorial, according to a Harvest Ministries spokesperson. Harvest, known for its large-scale Christian outreaches, is providing the staging and is facilitating the webcast for the event. Churches planning to show the event by webcast include congregations in Kenya, Haiti, Japan, Peru, U.S., and several other countries.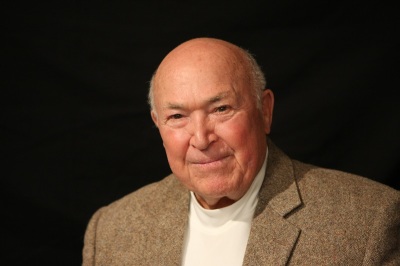 Other plans for Smith's service include featuring many of the early pastors and musicians who were influenced by the preacher, some who had made commitments to be followers of Jesus Christ while worshipping under the big circus tent that had been erected on the CCCM property during the Jesus People movement, according to ASSIST News Service. Pastors like Laurie, Jeff Johnson, Mike MacIntosh and Skip Heitzig now lead some of the largest churches in the U.S.
"It's going to be a very fun celebration of Pastor Chuck's life," Will Lynn, administrative assistant at the church, told the Orange County Register. Lynn said he expected pastors from across Orange County and the United States to participate.
Calvary Chapel Costa Mesa also recently announced that Smith's son-in-law, Brian Brodersen, is the new senior pastor of the church. CCCM board members made the selection just several days after Smith died at the age of 86 on Oct. 3.
Brodersen, 55, takes the helm of the huge Southern California church, considered the mother church of the Calvary Chapel movement and in part, along with Smith, central to the "Jesus People Movement" in the late 60's and early 70's.
Brodersen, who has been in pastoral ministry for 30 years, previously served as pastor of Calvary Chapel Vista, Calif., and at Calvary Chapel Westminster, London, England, close to Buckingham Palace and the Houses of Parliament, according to ASSIST. After several years of serving in the U.K., where Brodersen established several new churches, he moved back to Southern California some years ago to work alongside Smith.
Brodersen is married to Cheryl, one of Smith's four adult children. He is the featured speaker on the Bible teaching program "Back to Basics," and is known for his clear and challenging exposition of the Scriptures.
Another celebration of Smith's life is planned as a "paddle out," which is a tradition within the surfing community to honor someone who has passed with a ceremonial circle of surfers outside the wave break line to lay flowers and pay tribute out at sea, for this Sunday at Huntington Beach.
The "Chuck Smith Memorial Water Paddle Out" is organized by Calvary Chapel pastors Brodersen, Mike Harris, Joey Buran, Raul Ries, and a host of other pastors and surfers. The paddle out will take place at the north side of the Huntington Beach Pier.
For more information about the memorial on Oct. 27 and to watch the live webcast (5-7 pm PT), click here: PastorChuckSmith.com.